Book release – VESSEL / Mist / Planet [wanderer]
We are pleased to announce the publication of the book VESSEL / Mist / Planet [wanderer] associated with the performance trilogy produced by choreographer Damien Jalet and sculptor Kohei Nawa.
After its premiere in 2016, "VESSEL" toured 11 cities in 7 countries, "Mist" was presented in 2022 as a film created in collaboration with filmmaker Rahi Rezvani, and "Planet [wanderer]" was premiered in the midst of the COVID-19 pandemic in 2021 in Theatre Chaillot in Paris.
In addition to photographs of the trilogy, the book includes interviews with Jalet and Nawa, reviews of each piece and other information to decipher the world of their works.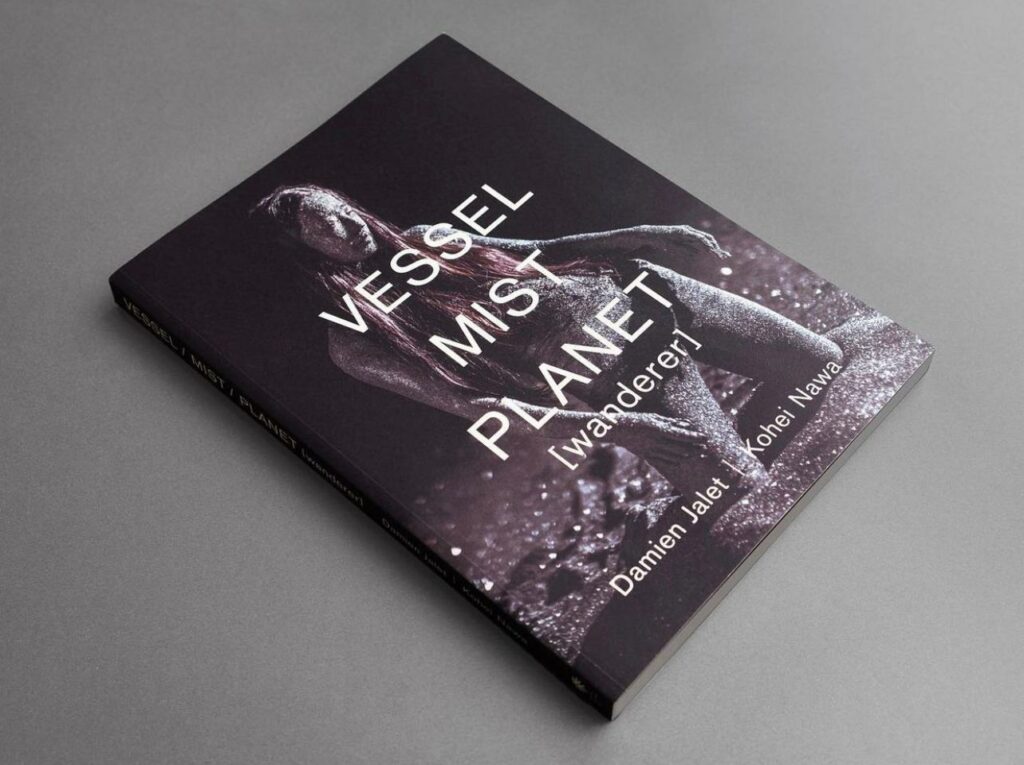 Göteborg Opera, Main Stage on March 18th, 2022.
«"Kites" is a hypnotically beautiful hymn to life that offers true joie de vivre.»

_Svenska Dagbladet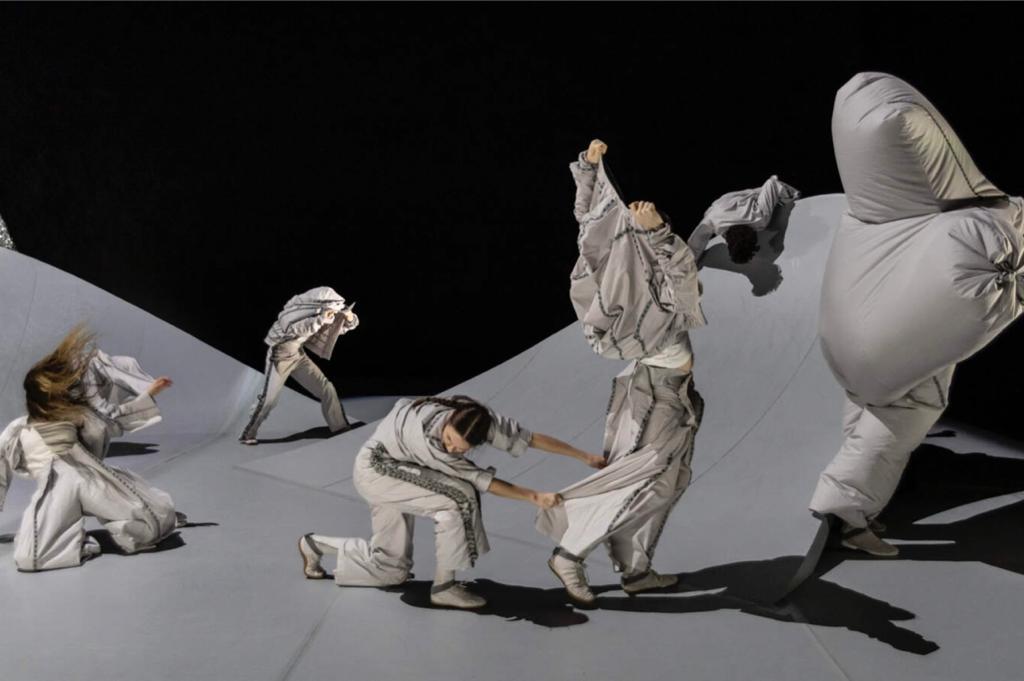 The creation of Damien Jalet at GöteborgsOperans has a line of investigations with associate choreographer Aimilios Arapoglou. Musical composition of Mark Pritchard and Dorian Concept, set designed by Jim Hodges and Carlos Marques Da Cruz; Jean Paul Lespagnard desigins for costumes and lights by Fabiana Piccioli.
"A joyful emergence into driving rhythmic velocities; KITES lifts us into a vortex of movements at the intersection between precise sharp cuts and ecstatic abandon. A physical inquiry into the nature of temporality and the spectrum of insistent forces playing in dreams of eternity…
Kites is a spirited journey, a lifetime, a moment, a party that's already begun." _ Jim Hodges.
The piece will be touring worldwide from next season on.

More
Screening premiere

Film created by Damien for the Netherlands Dance Theater through the eye of Rahi Rezvani. For this creation Jalet worked with Aimilios Arapoglou as an associate choreographer, composer Fennesz, light designer Urs Schonebaum, for the costume designer Sruli Recht and the immersive set by visual artist Kohei Nawa.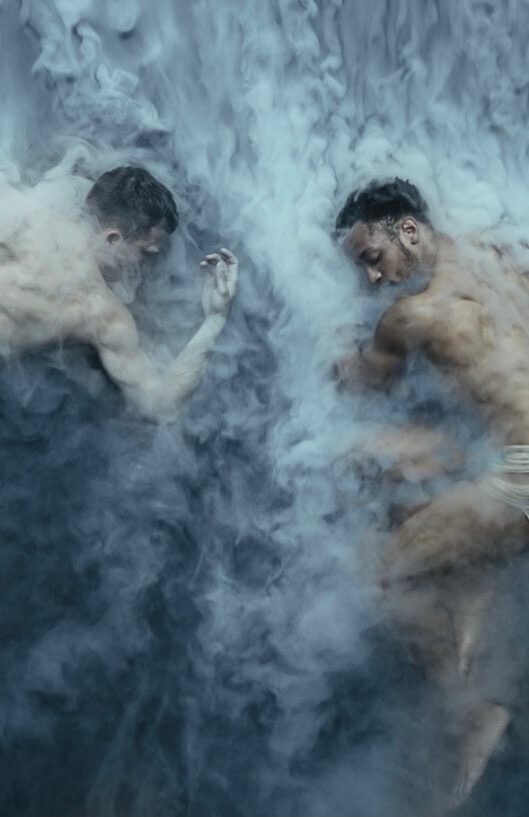 The creation Mist for the dancers of NDT 1 presents the debut of the Belgian-French choreographer Damien Jalet with the company. The critically acclaimed works by Jalet are often visually stunning, kinetic and thought provoking imaginaries in between mythological and intangible aspects of life. The film premiered through digital streaming on the NDT website on january 6th of 2022, having 3 consecutive dates with audiences watching around the world.
Planet [wanderer] premiered the 15th of september 2021 at Theatre Chaillot, running a successful sold out first season of 11 performances.
The press praised the work, a new collaboration between Damien Jalet and visual artist Kohei Nawa, as an "unforgettable experience", "a perfect fusion between choreography and visual art" or "a breathtaking performance of grace, ingenuity and beauty".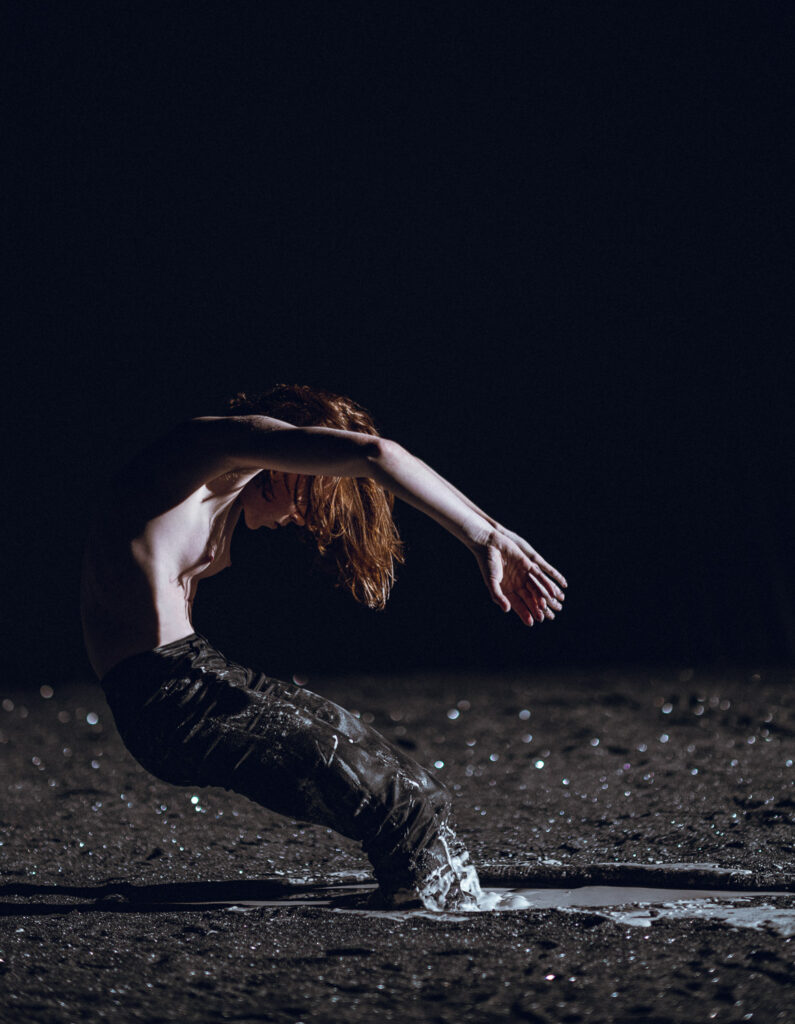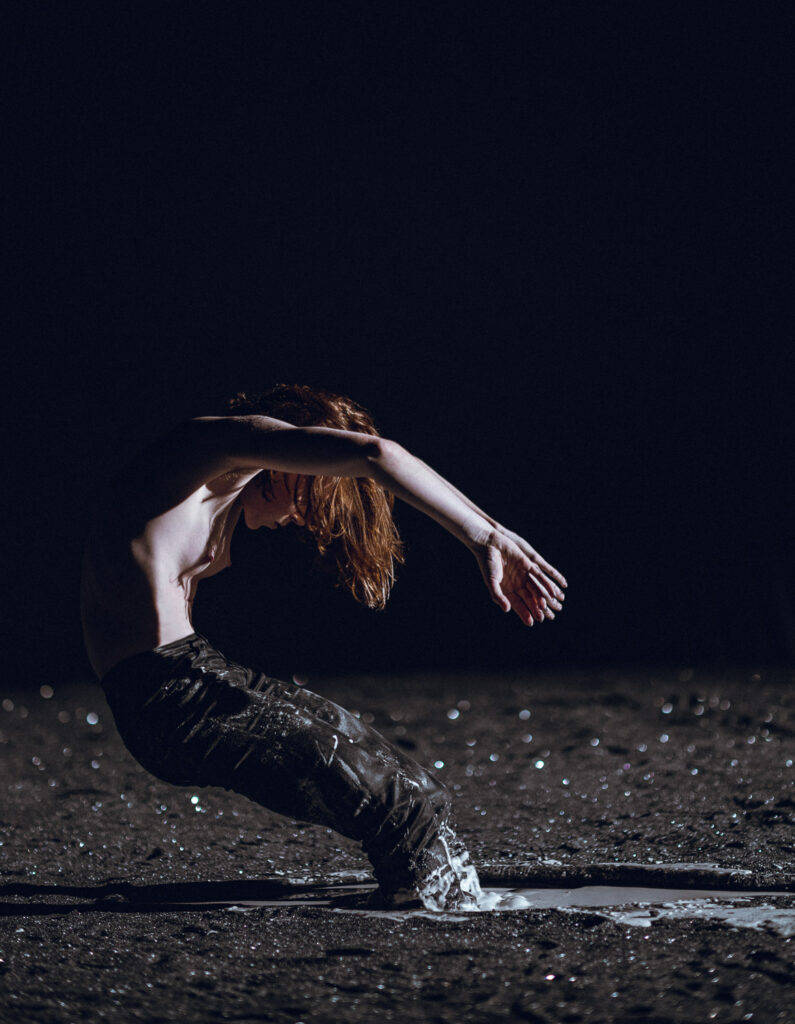 The European leg of the tour starts in Amsterdam the 7th of October and will be followed by dates in France and Austria. An asian tour is foreseen in March and April, visiting cities like Taipei, Tokyo, Kyoto and Hong Kong.
Check the agenda section for details.
"Brise-lames" will be part of the next Kyotographie festival from September 18th until October 17th, an ongoing screening of the piece filmed by Louise Narboni, as well as a few large prints of the pictures taken by JR will be exhibited in the ancient kitchen of the 16th century imperial palace Nijo-jo in Kyoto. The theme of this year's festival "Echo" refers to the 10th anniversary of the earthquake, tsunami and Fukushima nuclear disaster that hit Japan in March 2011.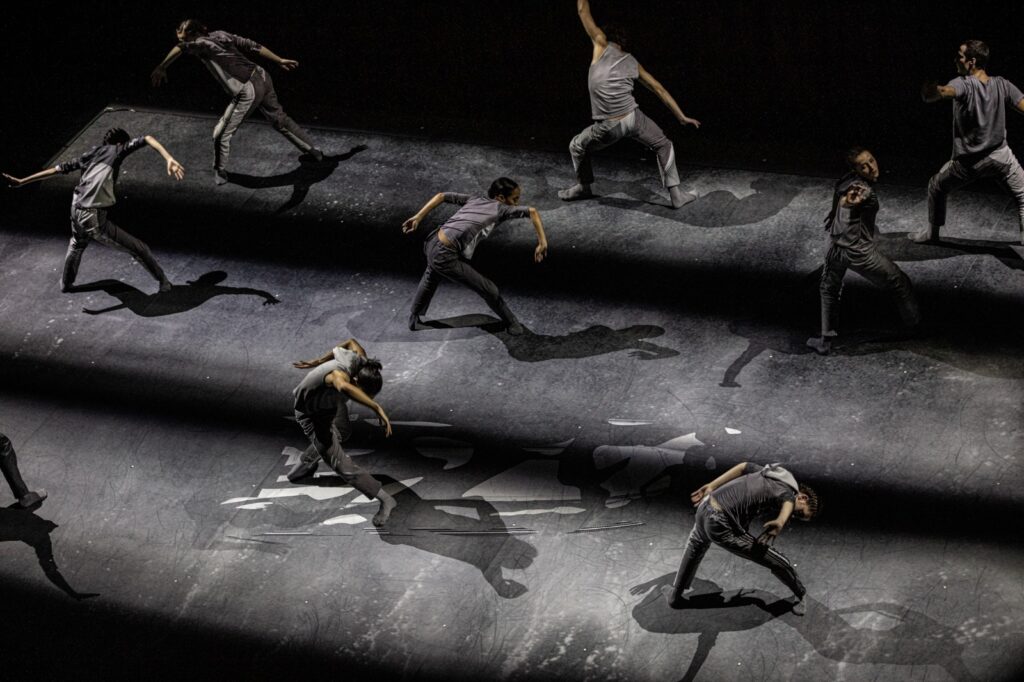 Considering that life and memory mirror each other, photography becomes the expression that ultimately echoes our times. For the 9th edition, we invite artists using a variety of mediums to share their intimate reflections.
We hope sharing these creations and remembering the stories connected to them will pay tribute to the dignity of those represented and share our belief in the power of Humanity.
Lucille Reyboz & Yusuke Nakanishi,
Co-founders and Directors of KYOTOGRAPHIE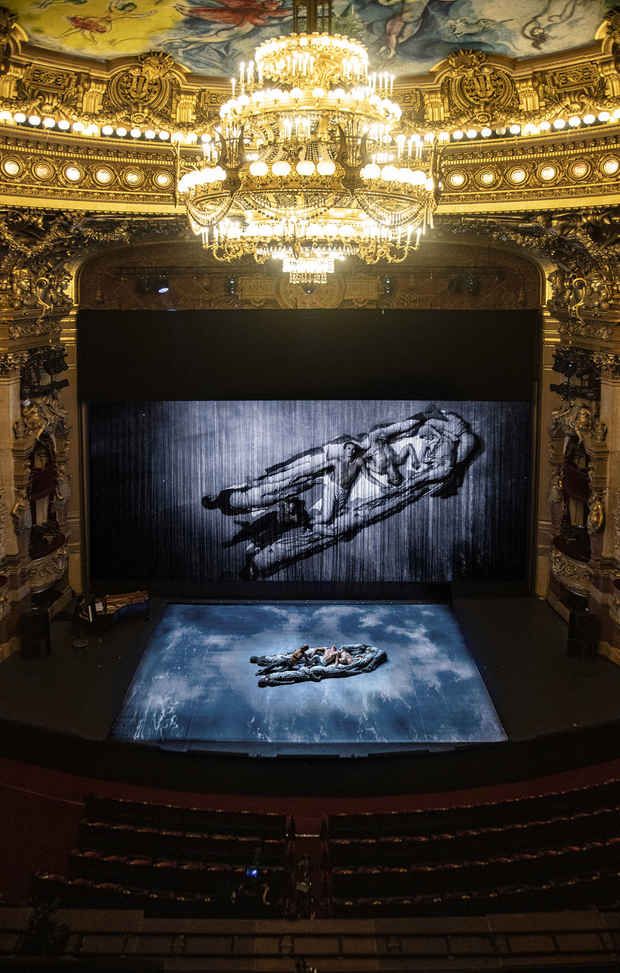 More information about Kyotographie festival
Performed first time for a live audience the 24th of september 2021 at the opening gala from Opera National of Paris in Palais Garnier.
In 2020, with the novel coronavirus rampant, Jalet was invited by the Paris Opera. At this occasion he decided to collaborate with artist JR, pianist and composer Koki Nakano, along with dancer Aimilios Arapoglou to perform "Brise-lames," a piece for nine dancers.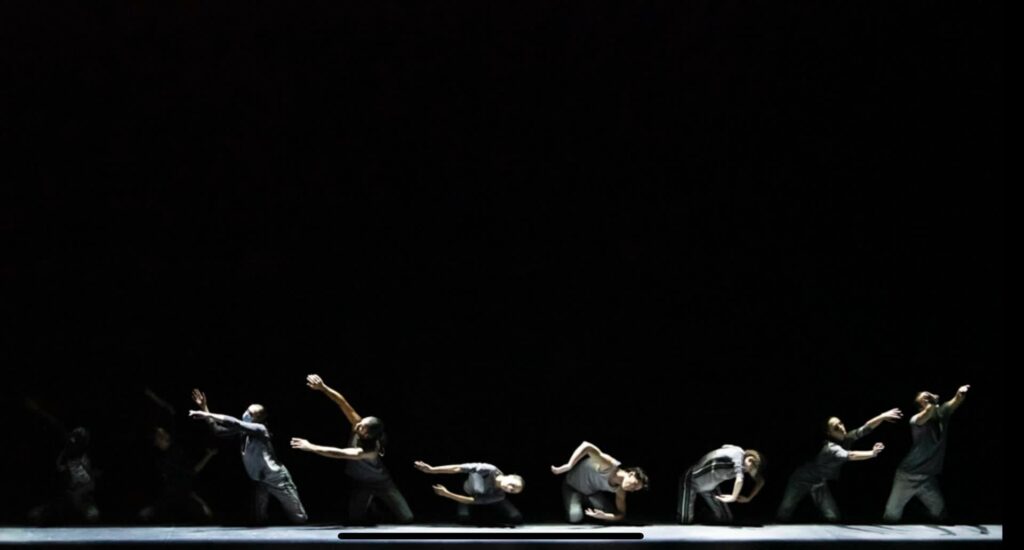 The Belgian-French choreographer realized this complex sequence of fluid, interlacing movements for nine dancers inspired by the crests and troughs of the ocean. Brise-lames, as Jalet wrote in the program, is "a metaphor for the resilience, force, and vulnerability of the front line."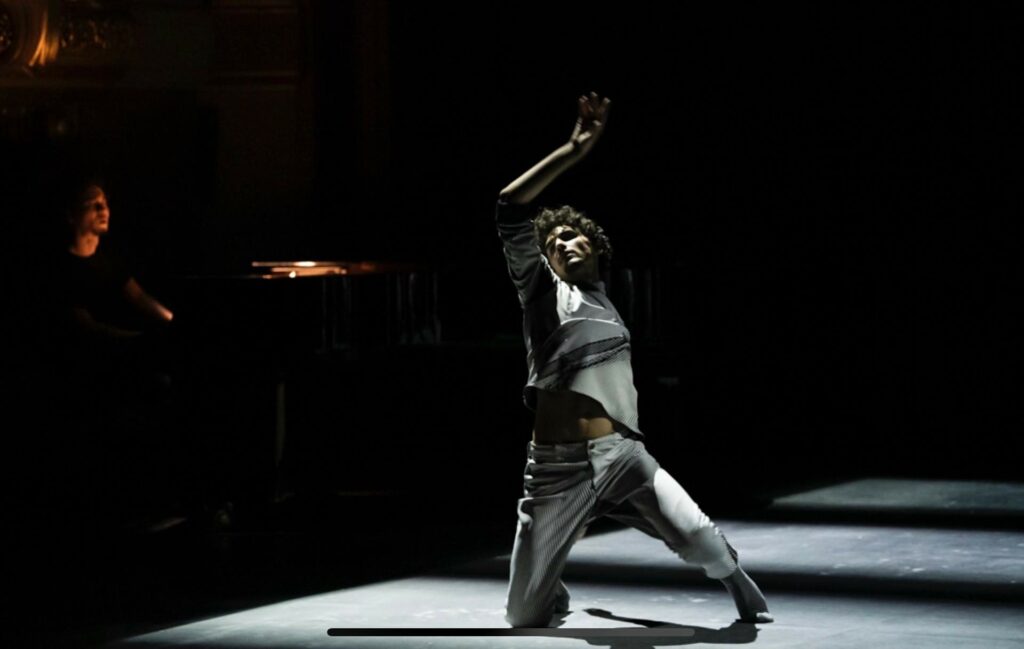 Pelléas et Mélisande will be broadcast live on January 18 on Grand Théâtre Digital (https://www.gtg.ch/digital/ ) and the site of Swiss Radio Television (RTS)
Milestone of the 2020-2021 of the « Grand théâtre de Genève » season, the production of Pelléas et Mélisande signed by the trio Sidi Larbi Cherkaoui, Damien Jalet and Marina Abramović will be broadcast live on January 18 on Grand Théâtre Digital (https://www.gtg.ch/digital/ ) and the site of Swiss Radio Television (RTS).
Later on, an edited version will be visible on OperaVision platform and on RTS television. Musically directed by Jonathan Nott and produced by filmmaker Andy Sommer, this recording allows to document this production and to keep in contact with the public despite the Covid-19 pandemic.
In June 2020, Aurelie Dupont, the director of The Paris Opera Ballet is facing a disastrous consequence of the Covid 19 crisis. The 2019-2020 season is hugely impacted by the crisis, and the main direction of the opera decides to use this uncertain time to renovate the two main stages of The Paris Opera. She also decides though, to create a series of performances on a stage built in front of the iron curtain – directly on top of the orchestra pit of Opera Garnier. One of these programs is named "Create Today".
Four contemporary choreographers (Sidi Larbi Cherkaoui, Tess Voelker, Medhi Kerkouche, and Damien Jalet ) are invited to create a piece for the dancers of the Opera, working with the very limited technical conditions this new stage offers, and with a limited amount of time to both conceive of, and execute the new creation. Damien Jalet creates "Brise-Lames" (wave-breaker); a piece for 9 dancers working in close collaboration with long-standing partner and dancer Aimilios Arapoglou, renowned visual artist JR, pianist and composer Koki Nakano, and lighting designer Fabiana Piccioli. Unfortunately, a second French lockdown is set in place just 5 days before the premiere, programmed the 5th of November, which prevents the shows to occur.
The performance though, was filmed by a French television crew and resulted in a film directed by Louise Narboni in close collaboration with Jalet. "Brise-lames" will premiere on FRANCE 5, in prime time the 28th of January 2020.
Find more about brise-lames.
The choreographic parcours created last January in Oslo wins "best stage production of the year » prize delivered each year by the influential Norwegian cultural magazine "Subjekt". « Duels » created with with Nagelhus Schia Productions to the choreography of Damien Jalet and Erna Ómarsdóttir from Íslenski Dansflokkurinn – Iceland Dance Company was shown at The Vigeland Museum in February. It was very well received by audience and press. Among others, it got a brilliant review in the Frankfurter Frankfurter Allgemeine Zeitung.
"The rare experience – consisting of striking talent, groundbreaking choreography and Vigeland's immortal sculptures as scenography – is impossible to forget…As the most generous art, "Duels "opened up a whole new world, room after room", is what the jury said.
Find more about Duels.
"Mist" the first creation for NDT1 that was supposed to premiere in may 2020, but didn't due to the first covid 19 lockdown in Holland, is now officially announced to premiere the 5th of may 2021. It is the second collaboration between Jalet and the Japanese visual artist Kohei Nawa, after their internationally acclaimed piece Vessel. « Mist »  explores a blurred zone between reality and mirage, a physicality that recalls the dynamics of water evaporating, condensing and falling.
For this creation Jalet will also work with associate choreographer Aimilios Arapoglou, composer Fennesz and light designer Urs Schonebaum.