DuEls
A choreographic parcours in Vigeland museum by Damien Jalet and Erna Omarsdottir.
Every dance is the result of an opposition, Icelandic choreographer Erna Omarsdottir and French/belgian Damien Jalet have fueled their collaborations with many of them. For few years they have been addressing their common obsessions in a fusing choreographic exploration, and they have been exploring as well their personal approaches of similar themes in their own solo works.
Investing the Vigland museum , they echo here through a series of short and visceral pieces , the conflicting nature present in the work of the sculptor as an attempt to transcend its inherent duality.
Using dance to release the highly compressed energy contain in the sculptures, and encompassing their mythological assets , they attempt different portrays of some very human inner fights with instinct, nature , gender, love, beliefs, death…
DuEls is a journey through the Vigeland Museum by Belgian and French choreographer Damien Jalet and Erna Omarsdottir from Iceland. The works are performed by dancers from Nagelhus Schia Productions and Iceland Dance Company, to music by Radiohead's Thom Yorke, among others.
Jalet and Omarsdottir have collaborated on several previous occasions, including the work Black Marrow, choreographed for the Australian company Chunky Move and shown at the Melbourne International Festival in 2009, and transaquania-out of the blue (2009) and transaquania-into thin air (2010) for Iceland Dance Company, shown at the Blue Lagoon in Iceland and City Theater in Reykjavik respectively.
DuEls contains both new and previous works, including an unforgettable scene from Black Marrow and pieces that have previously been performed in the spectacular halls of the Louvre, where they resonated with the historical sculptures and artworks. Jalet's iconic dance scene Volk from the remake of Dario Argentos Suspiria (2018, directed by Luca Guadagnino) is also shown live here for the first time – with the original costumes from the film.
Duels was premiered in February 2020 at Vigeland Museum, Oslo.
Duels won the Subjekt ( leading Norwegian cultural magazine) prize as "stage production of the year".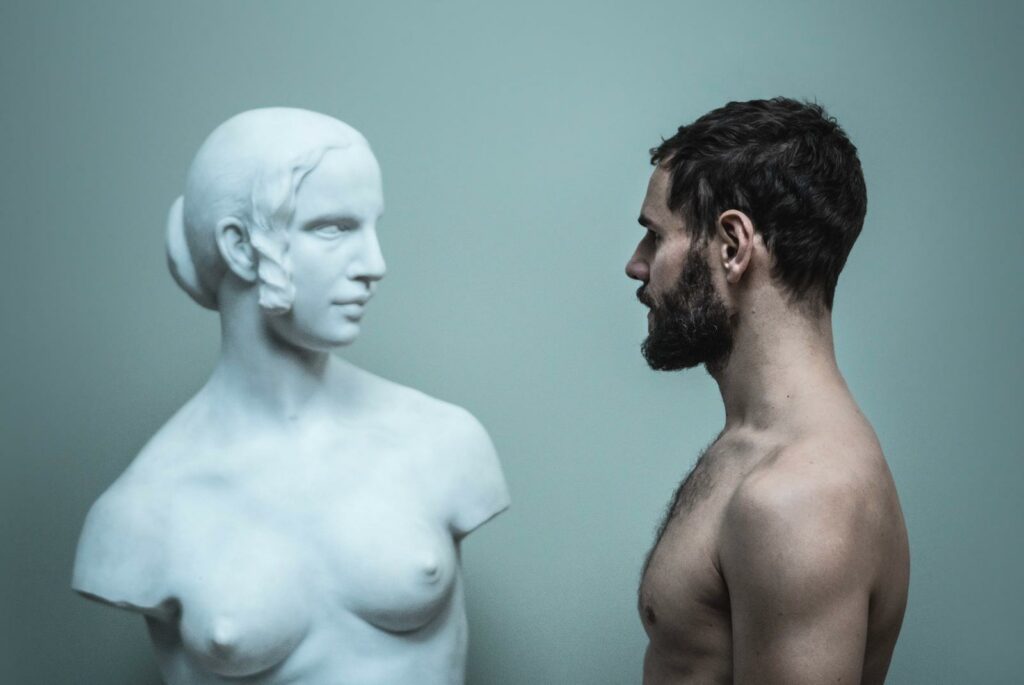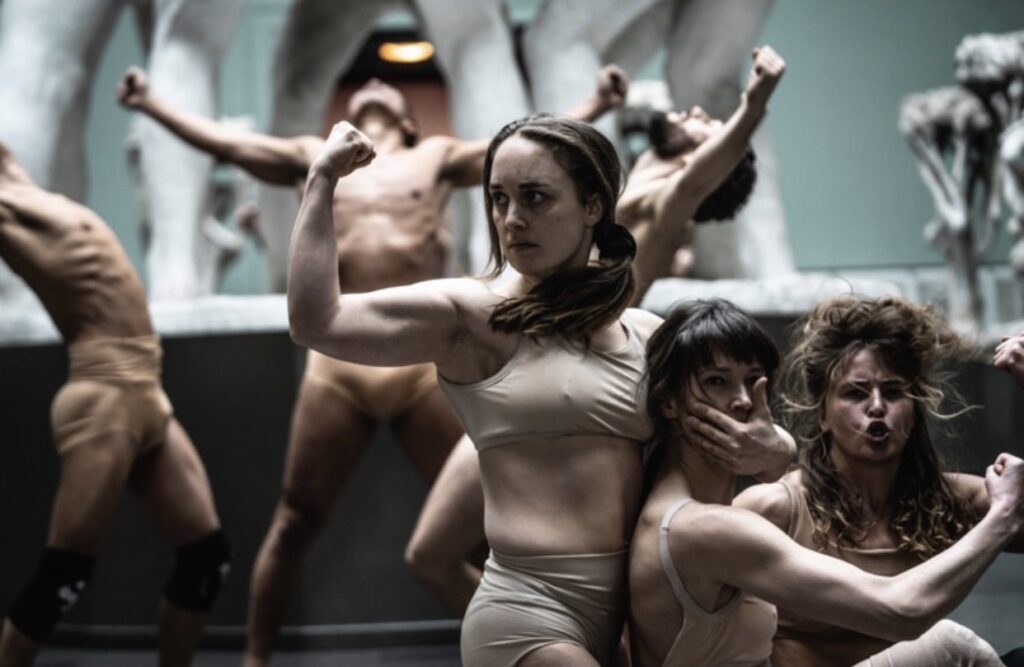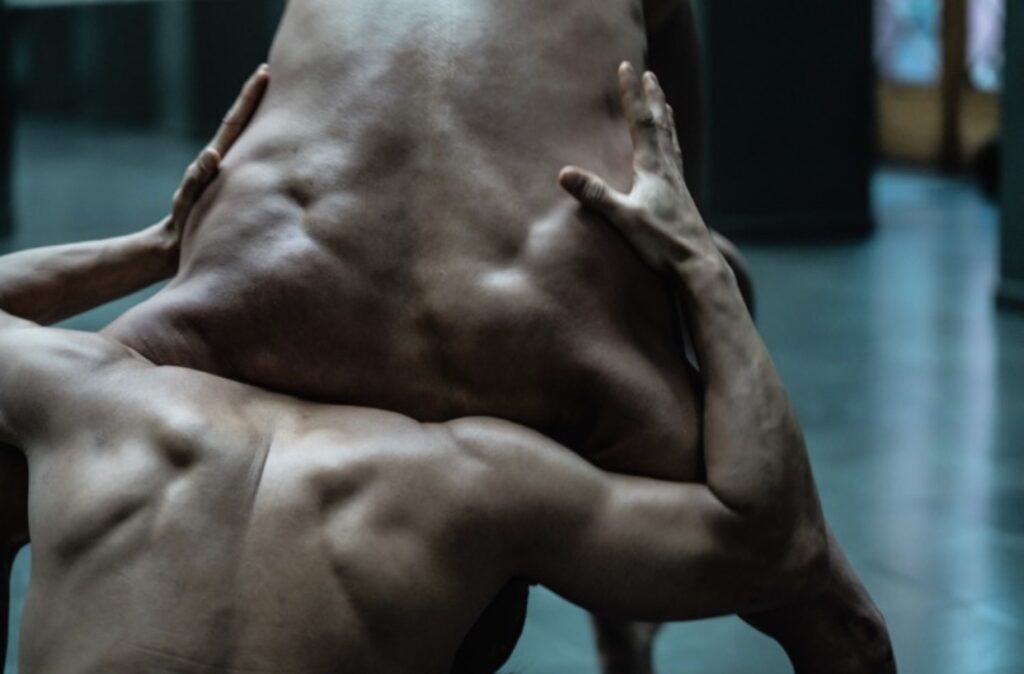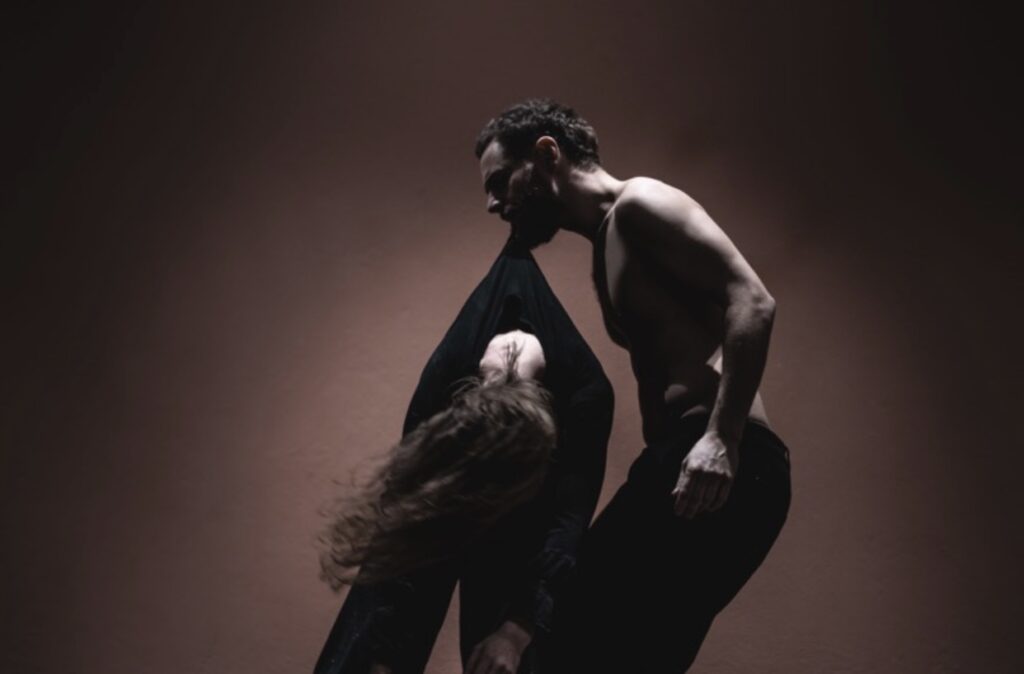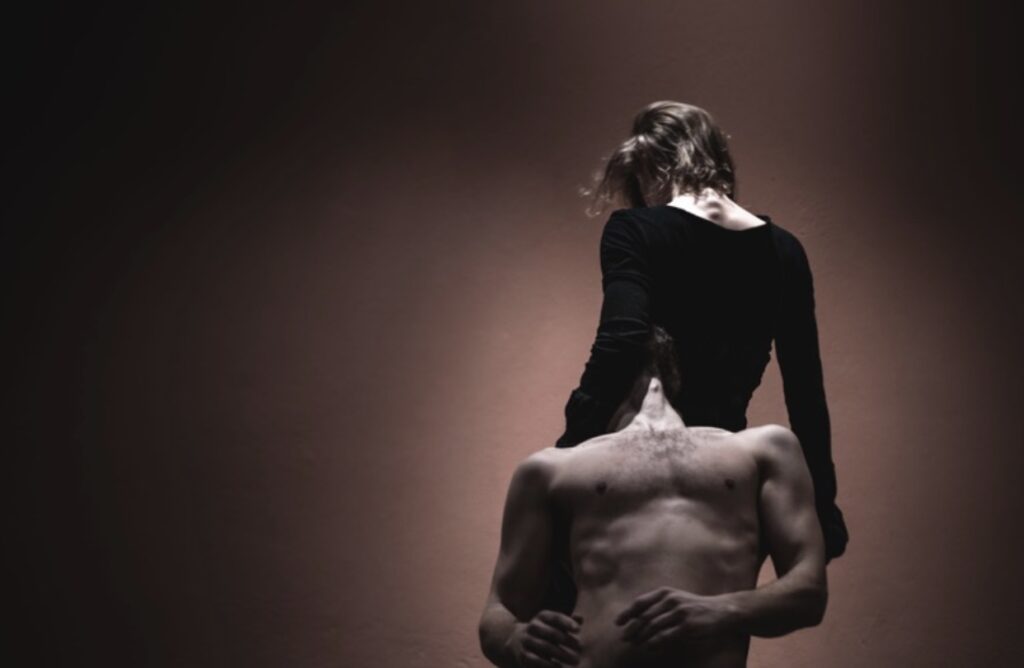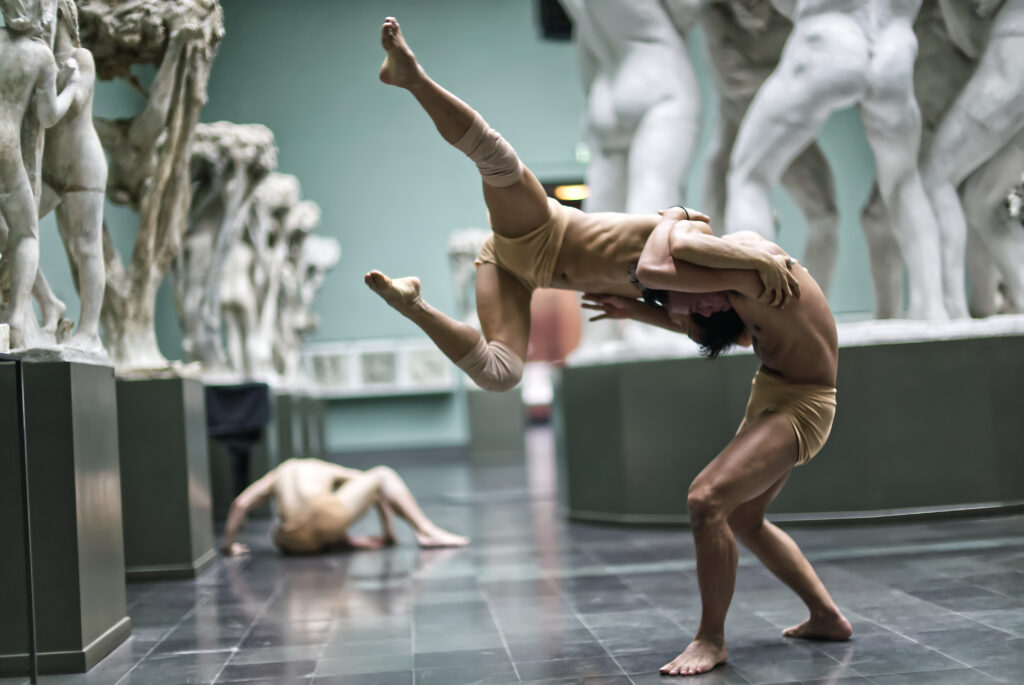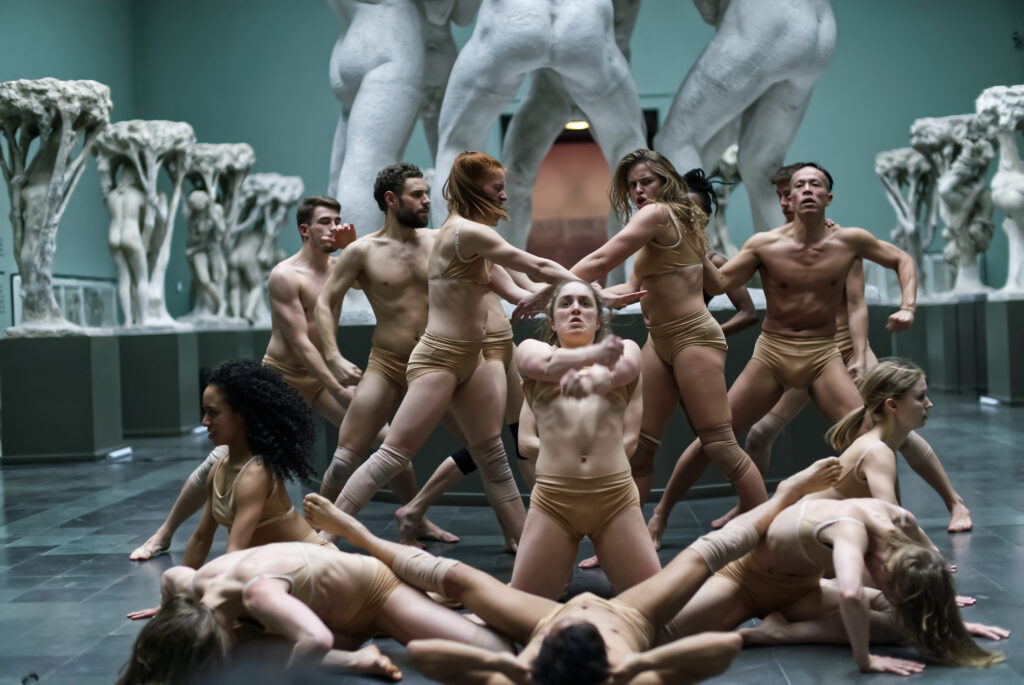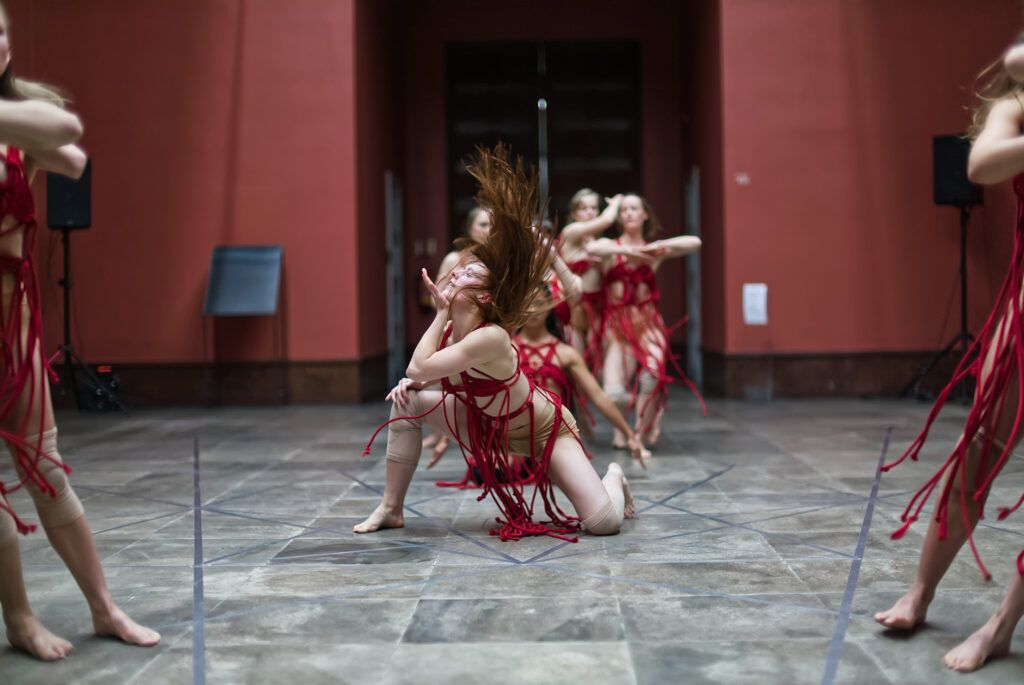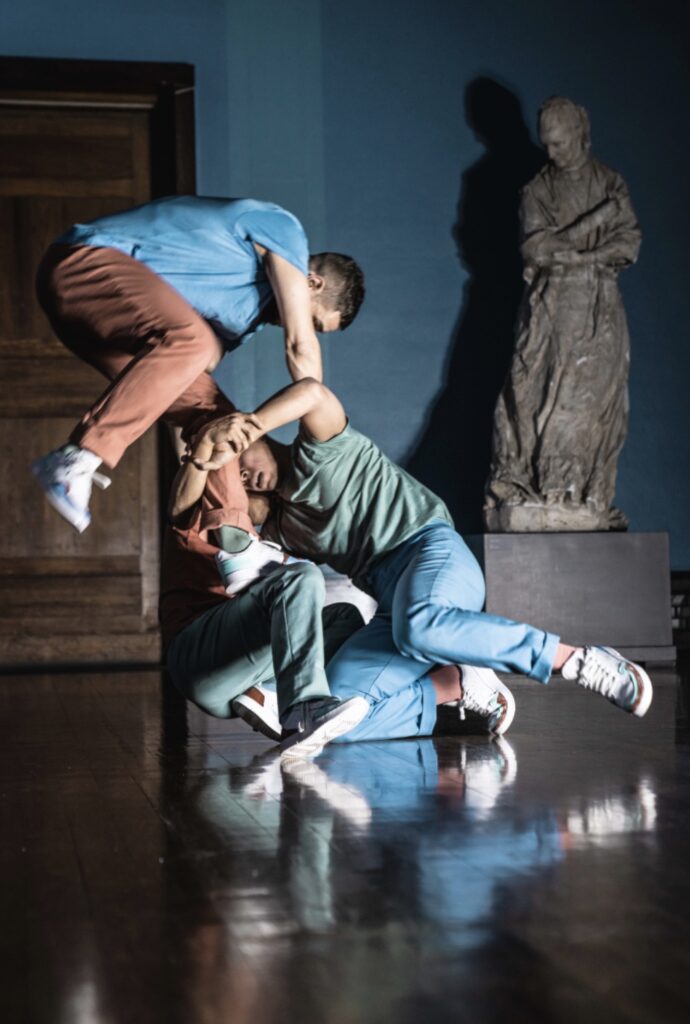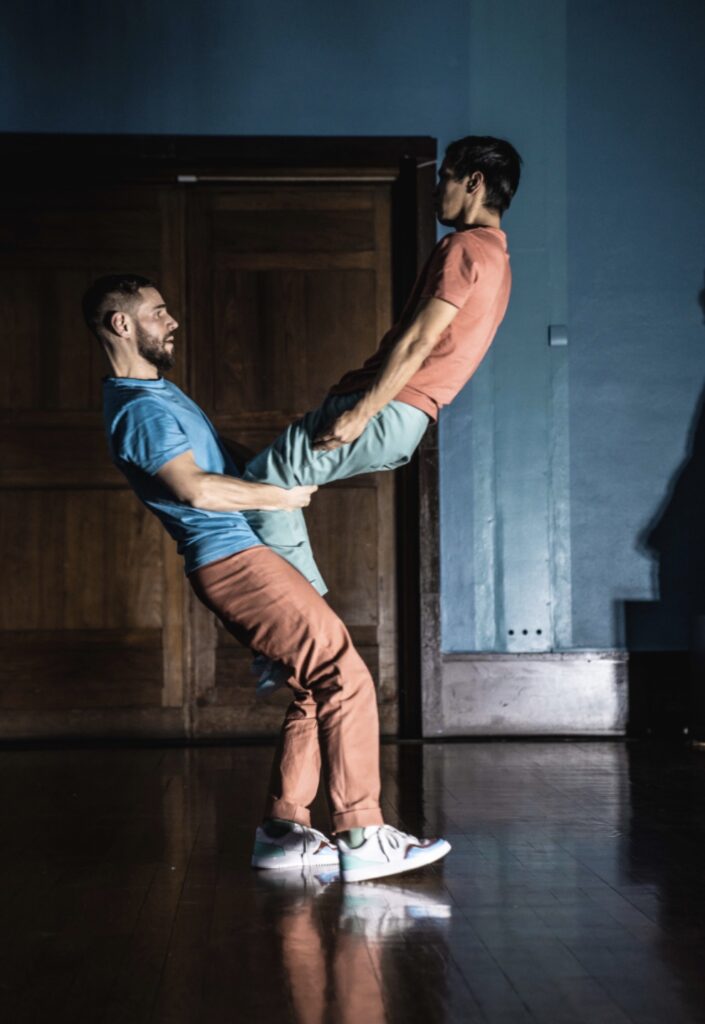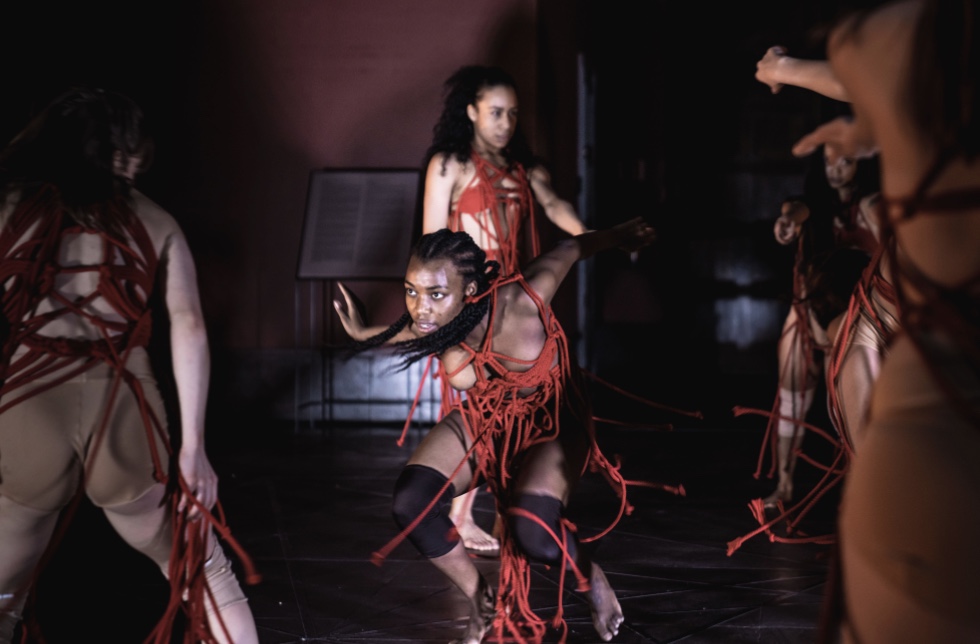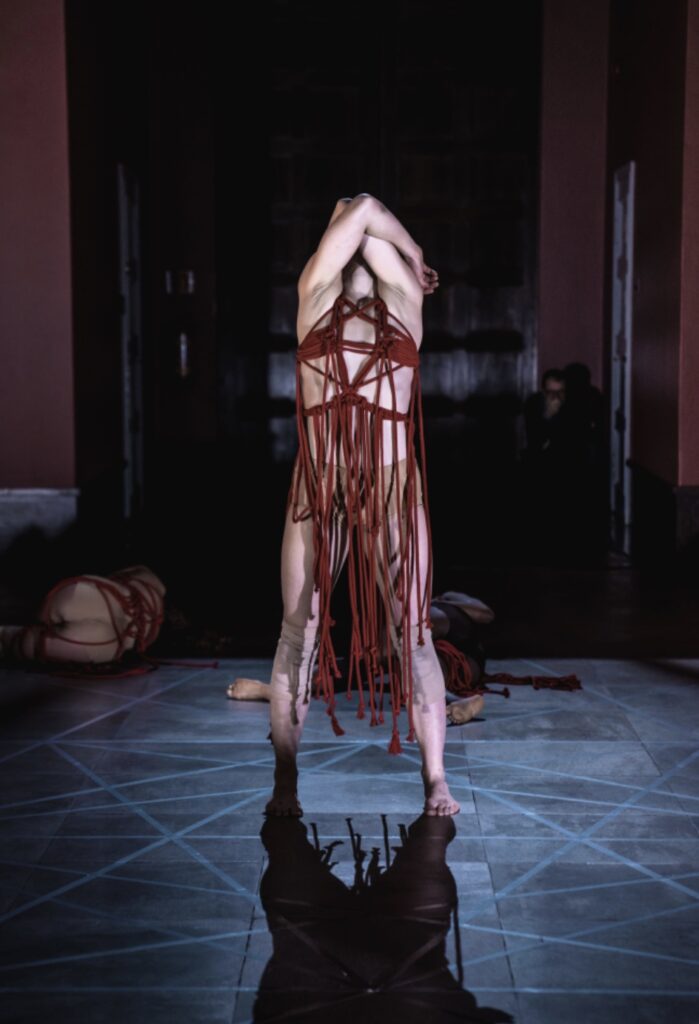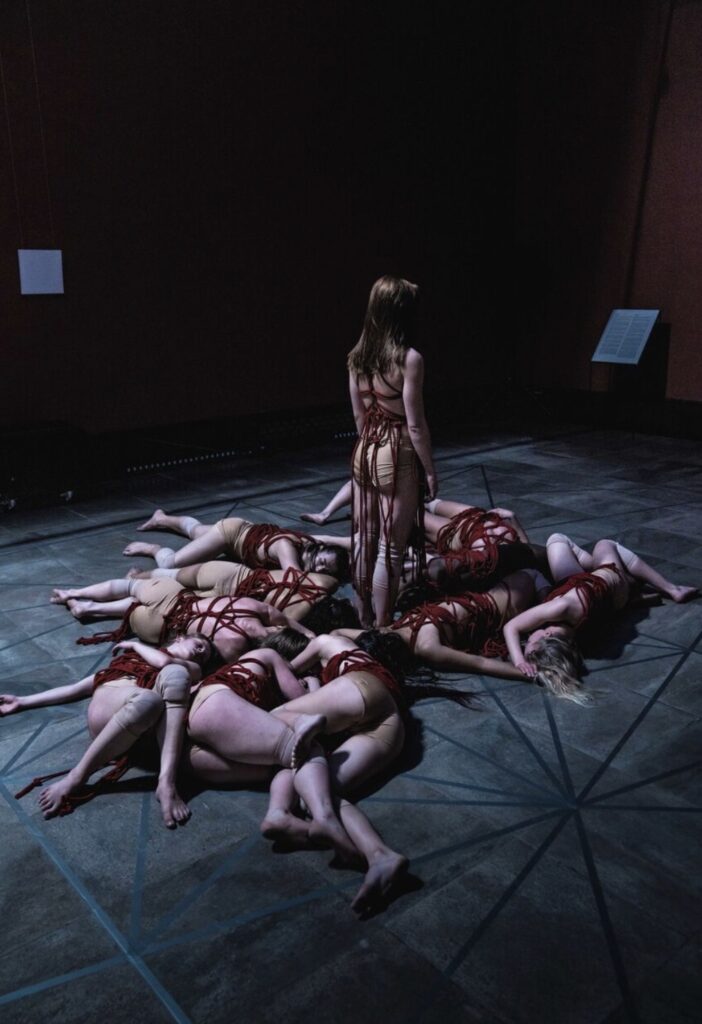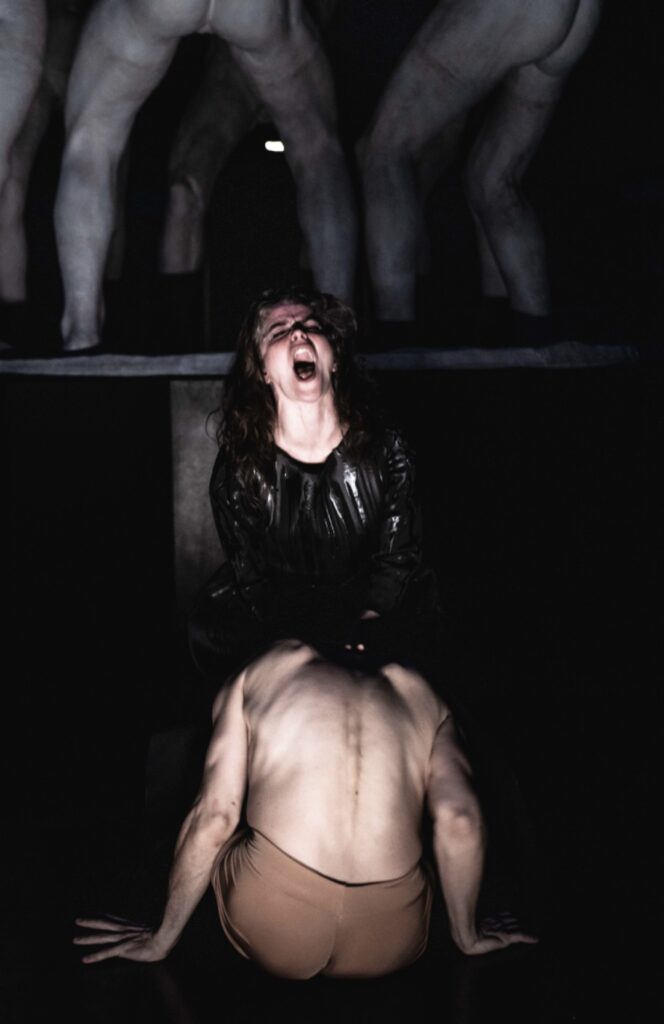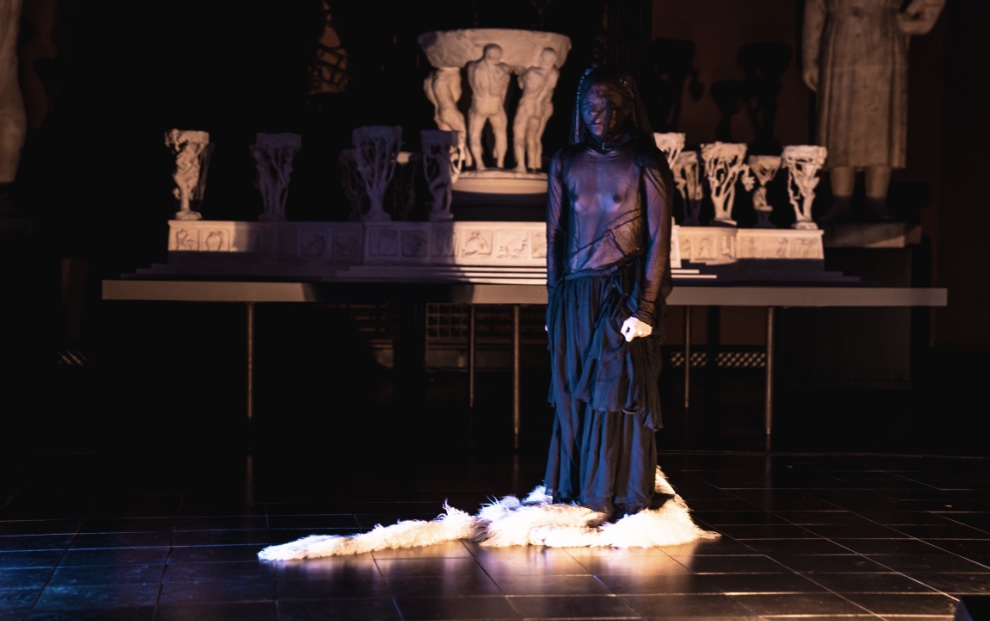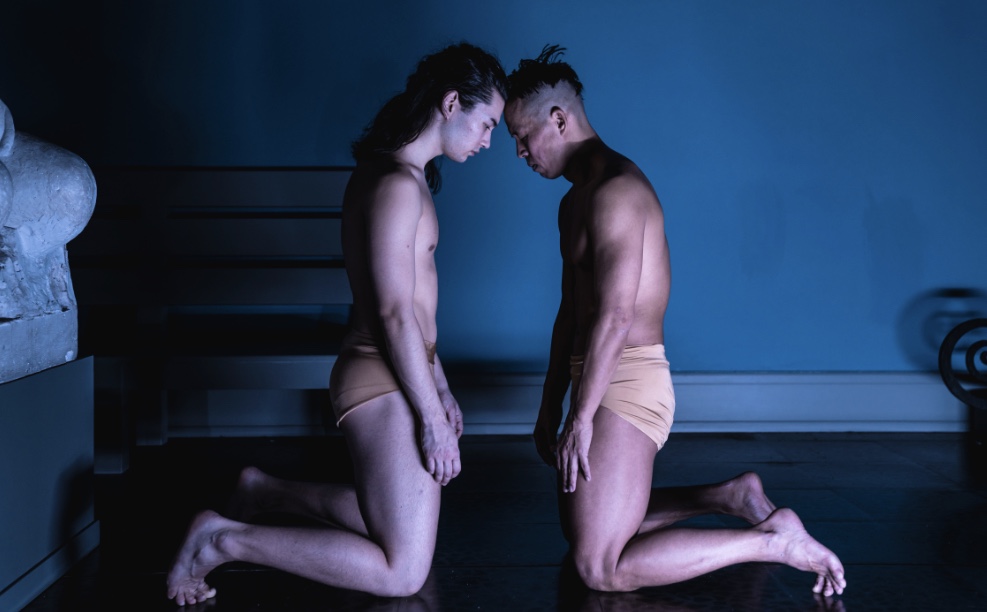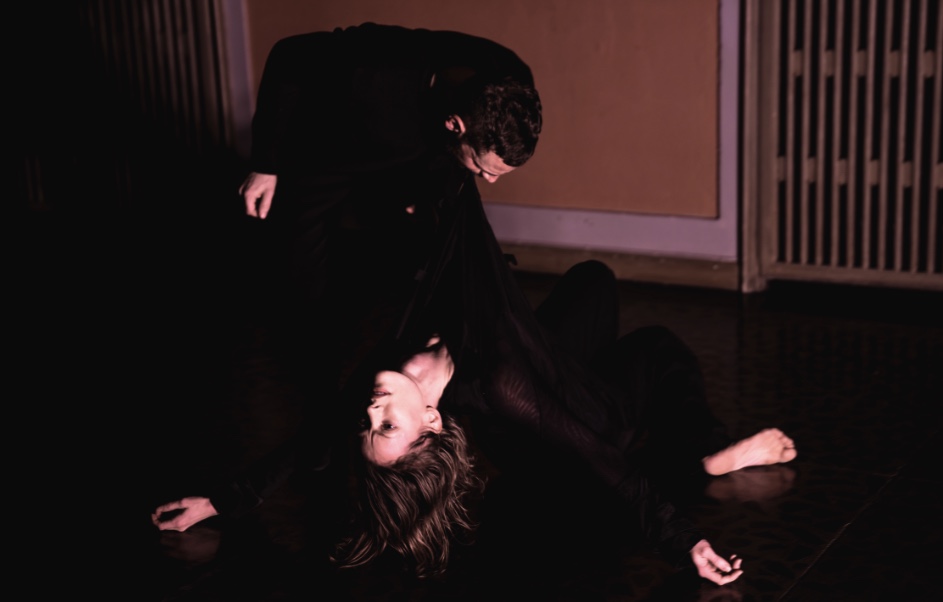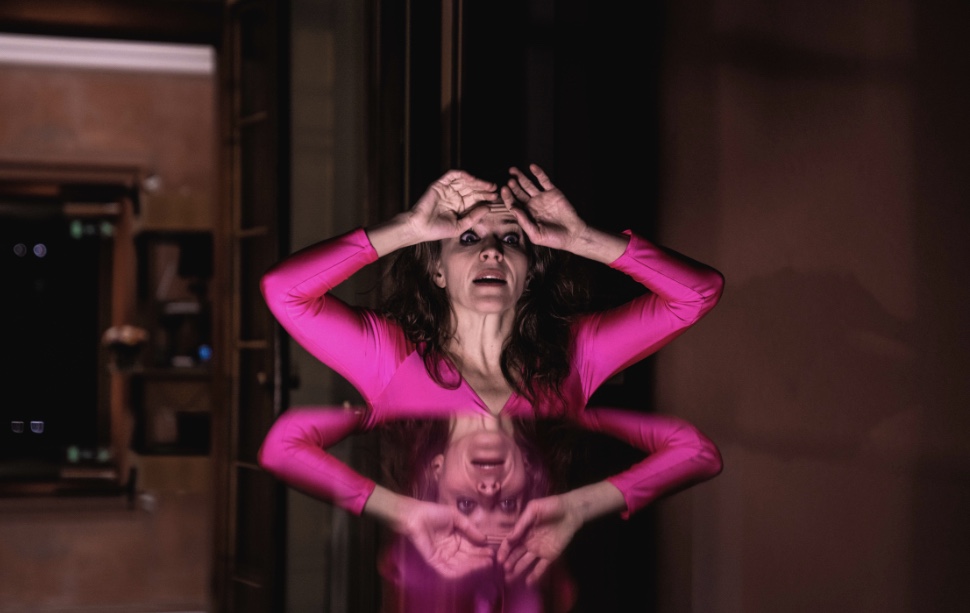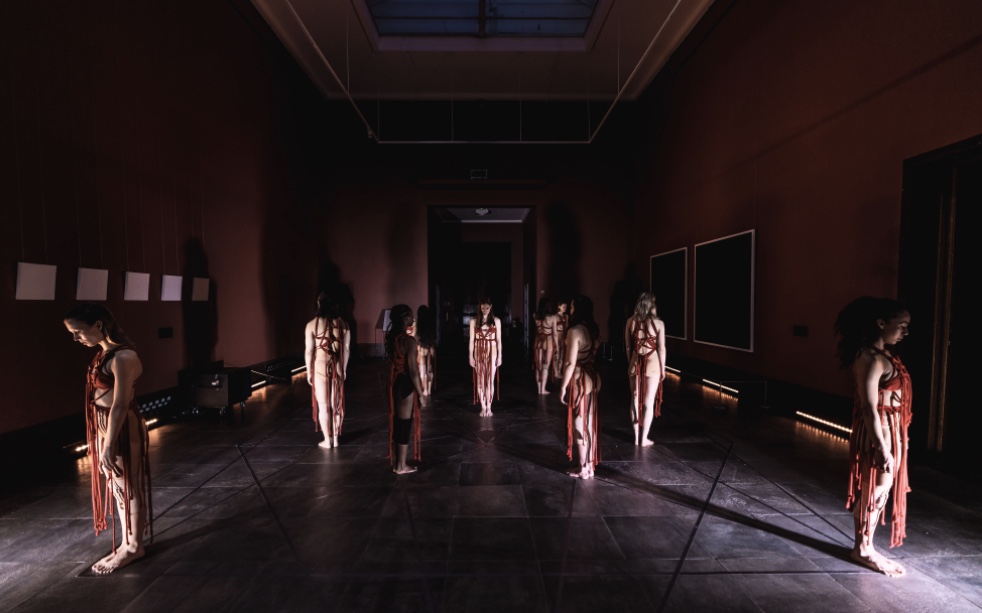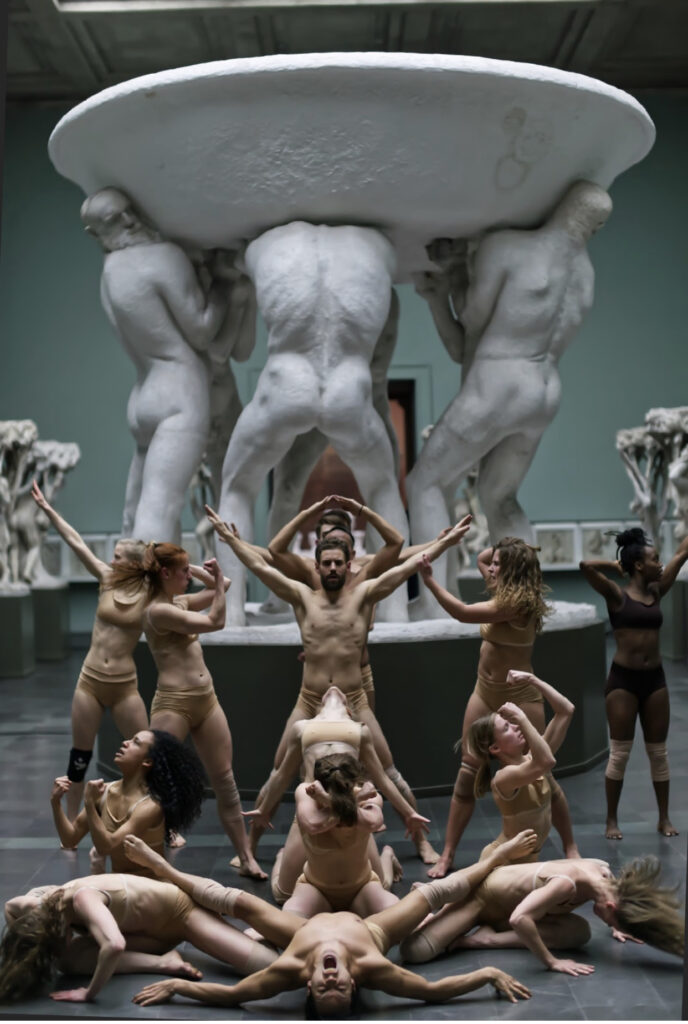 Press
In each of the rooms in the museum we are met by new and overwhelming images that engage in a dialogue with sculptures depicting the struggle with nature and our fantasy creatures, the fear of death or the pain of a birth. In the last room of the parkour, a traditional Georgian song is performed a cappella, and their grieving, tender voices wrap comfortingly around the dancing couple. The performance couldn't end in a more beautiful way, when it comes to the unique ability of art to bring the artists of the past and their work to life.

Wiebke Kaube for Frankfurter Allgemeine Zeitung 4 February 7, 2020
In Duels, the meeting between the static energy of the sculptures and the dynamic energy of the dance is a central element.

Grace Tabea Tenga for scenekunst.no, 4 February 2020
The sculptures come to life through the dance performance – which imitates, challenges and gives perspective to the sculptures. In a time where conceptual art is pervasive, it is wonderful to see art that requires so much discipline and skill.

Danby Choi in the radio programme Studio 2 on NRK – The Norwegian Broadcasting Corporation, 5 February 2020
Videos
Credits
Choreography: Damien Jalet and Erna Omarsdottir
Composers: Jacopo da Bologna, Ben Frost, Valdimar Johannsson, Thom Yorke (Radiohead)
Song: Miriam Andersén, Jon Filip Fahlstrøm, Catharina Vehre Gresslien
Dancers: Thyri Huld Arnadottir, Jon Filip Fahlstrøm, Catharina Vehre Gresslien, Christina Guieb, Shintaro Oue, Erna Omarsdottir, Elin Signy Ragnarsdottir, Guro Nagelhus Schia, Vebjørn Sundby, Halla Thordardottir
AMP dancers: Judith Arupa, Stian Bergdølmo, David Forsberg, Anna Froysland, Nadege Kubwayo, Vilja Kwasny, Benjamin Larsen, Hanne Svenning
Rehearsal director IDC: Kata Ingva
Rehearsal assistants: Jon Filip Fahlstrøm, Halla Thordardottir
Lighting design: Martin Flack
Sound design: Terje Wessel Øverland
Costume: Alexandra Gilbert, Line Maher, Giulia Piersanti, Undercover/Jun Takahashi
Photo: Antero Hein
Director Vigeland Museum: Jarle Strømodden
Head of Operations and Security Vigeland Museum: Jon TT Brandsnes
Project manager: Kristin Hjort Inao
Producer: Tara Ishizuka Hassel
Produced by: Nagelhus Schia Productions
Co-produced by: Iceland Dance Company, The Vigeland Museum and Bærum Kulturhus
Photography : Valdimar Johansson