Brise-lames
A nine dancers piece created for the Paris Opera ballet in very special circumstances, in close collaboration with renowned visual artist JR, composer and pianist Koki Nakano and dancer Aimilios Arapoglou.
In June 2020, Aurelie Dupont, the director of The Paris Opera Ballet is facing a disastrous consequence of the Covid 19 crisis. The 2019-2020 season is hugely impacted by the crisis, and she decides to use this uncertain time to renovate the two main stages of The Paris Opera. She also decides though, to create a series of performances on a stage built in front of the iron curtain – directly on top of the orchestra pit of Opera Garnier. One of these programs is named "Create Today" . Four contemporary choreographers (Sidi Larbi Cherkaoui , Tess Voelker, Medhi Kerkouche, and Damien Jalet) are invited to create a piece for the dancers of the Opera, working with the very limited technical conditions this new stage offers, and with a limited amount of time to both conceive of, and execute the new creation. Damien Jalet creates "Brise-Lames" (wave-breaker); a piece for 9 dancers working in close collaboration with long-standing partner and dancer Aimilios Arapoglou, renowned visual artist JR, pianist and composer Koki Nakano, and lighting designer Fabiana Piccioli. Unfortunately, a second French lockdown is set in place just 5 days before the premiere which prevents the premiere and the scheduled shows to occur. The performance though, was filmed by a French television crew and resulted in a film directed by Louise Narboni in close collaboration with Jalet.
"The waves have always had a central place in my work. But perhaps this very special period, when our collective breath seems suspended from the peaks and troughs manifested by an invisible threat, is particularly conducive to a physical exploration of what passes through us, overwhelms us and, eventually, saves us. "Brise-lames" (wave-breaker) as a metaphor for the power, vulnerability and the resilience of the first line."

Damien Jalet , October 2020
"The waves broke and spread their waters swiftly over the shore. One after another they massed themselves and fell; the spray tossed itself back with the energy of their fall. The waves were steeped deep-blue save for a pattern of diamond-pointed light on their backs which rippled as the backs of great horses ripple with muscles as they move. The waves fell; withdrew and fell again, like the thud of a great beast stamping."

Virginia Woolf, The Waves
« Brise-lames » is part of the list of the « 15 Great performances » of 2020 by the leading French newspaper « Les Échos ».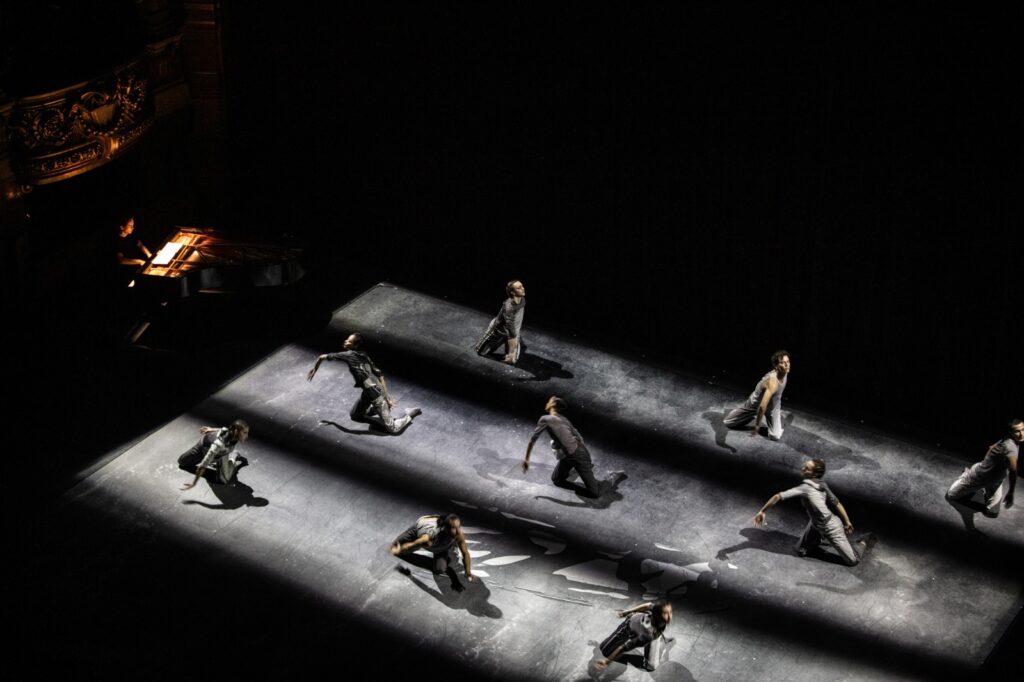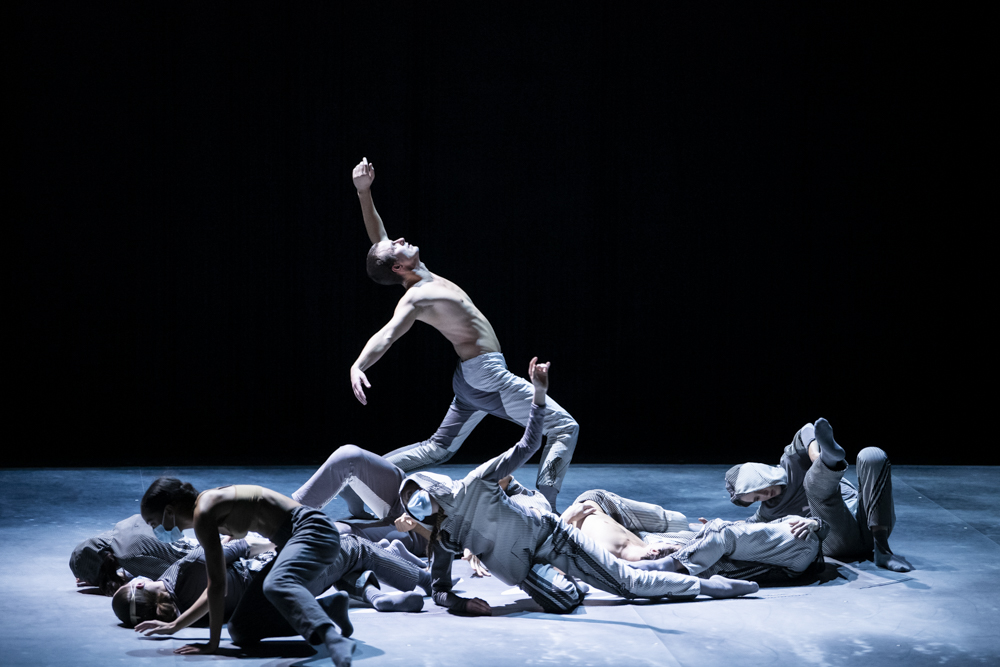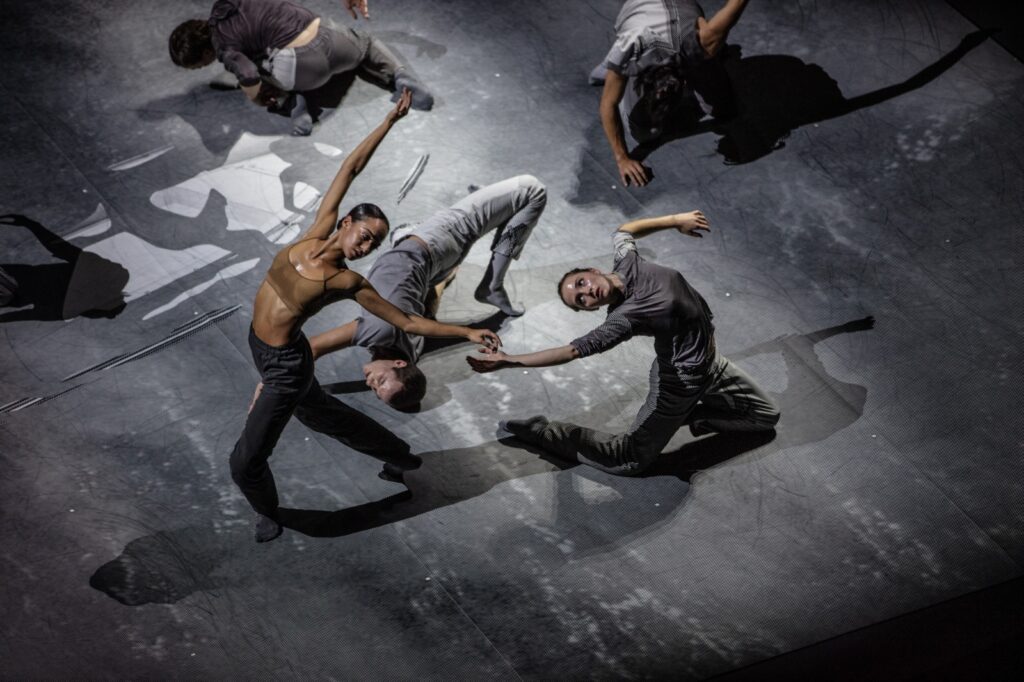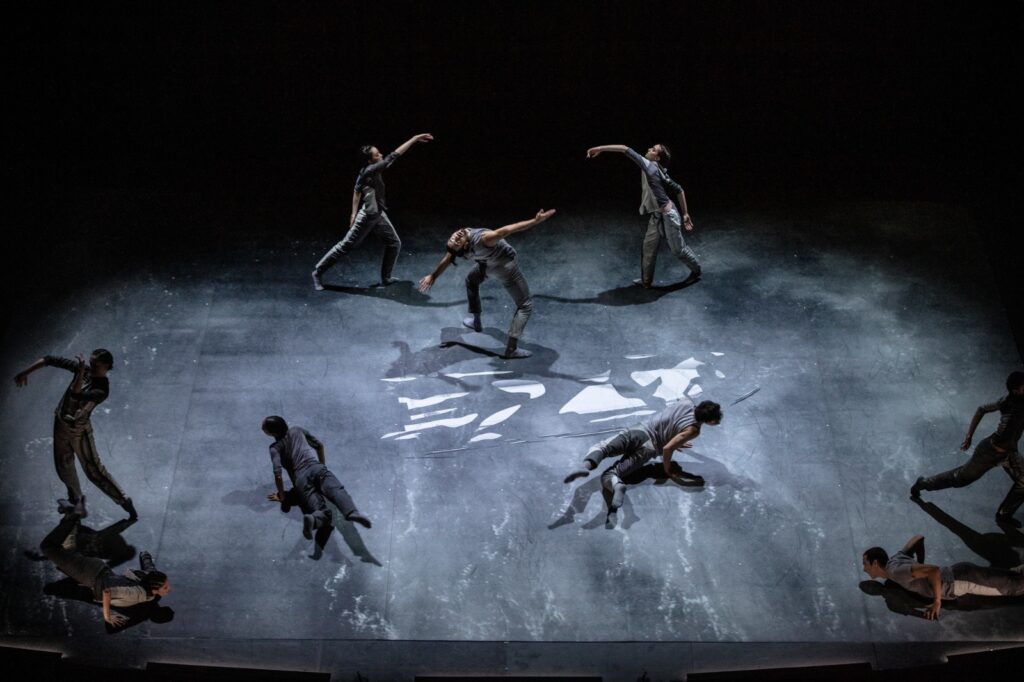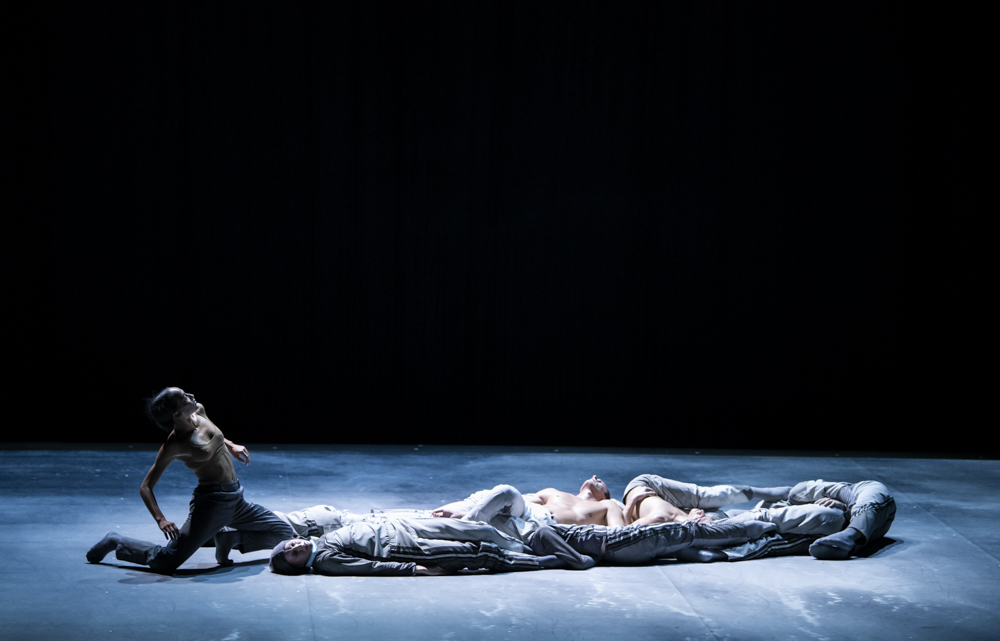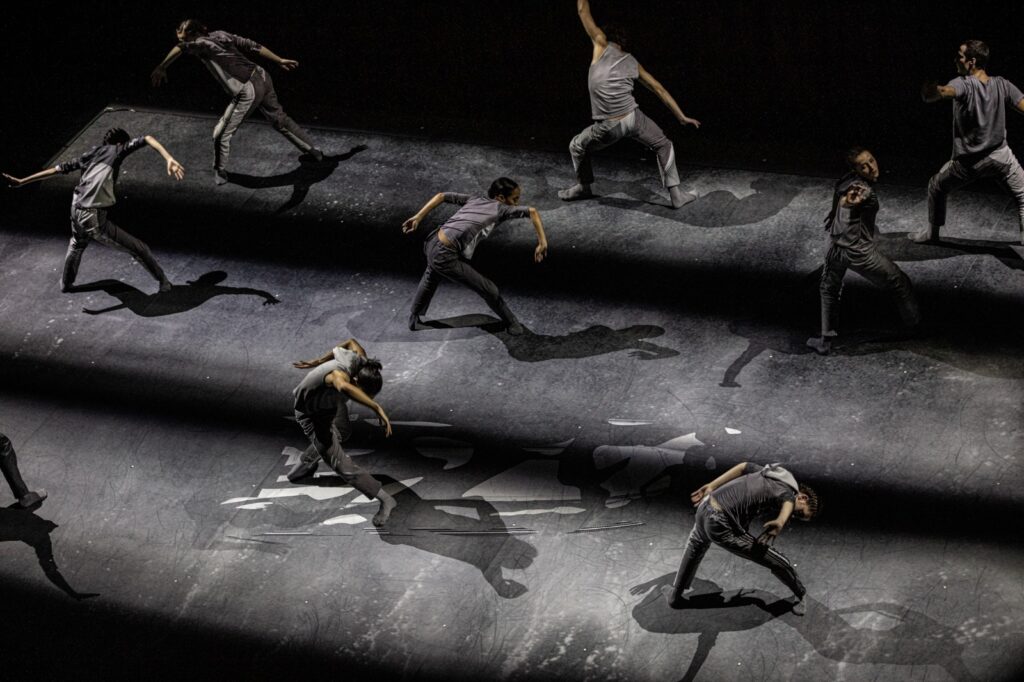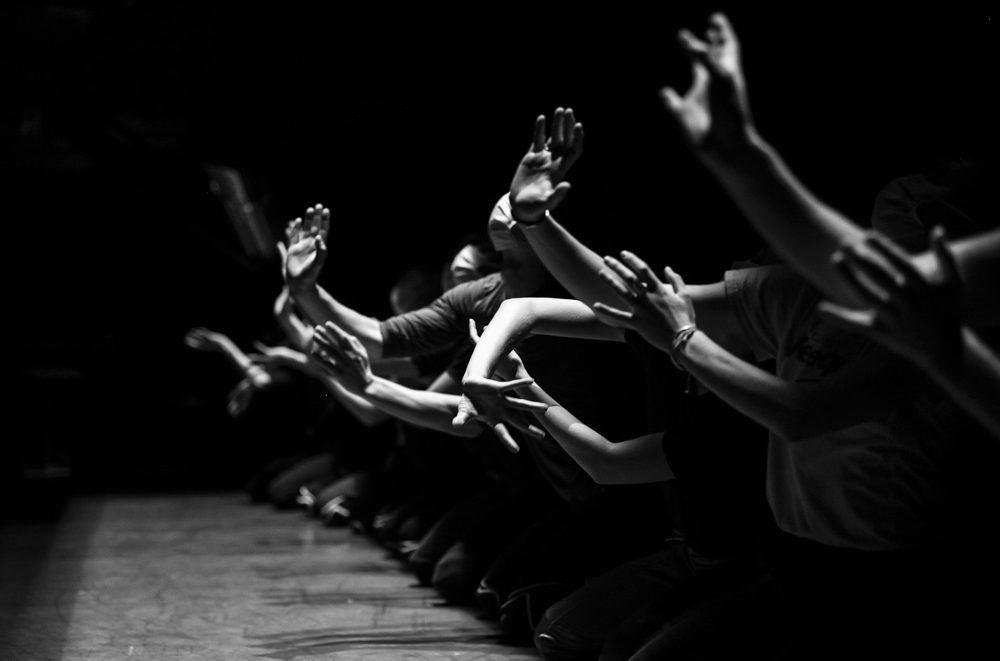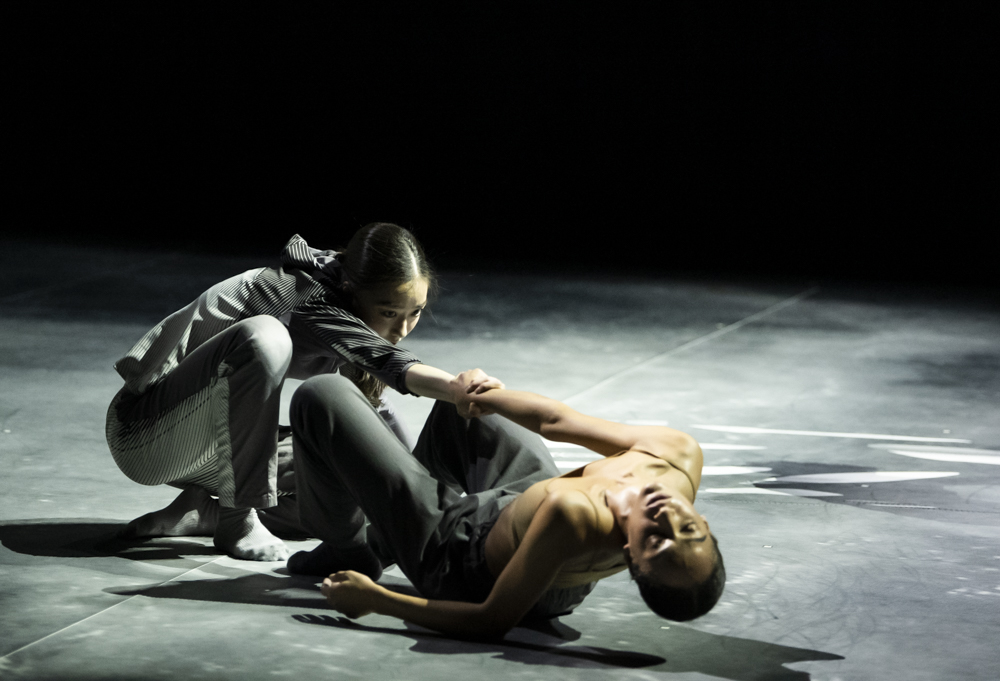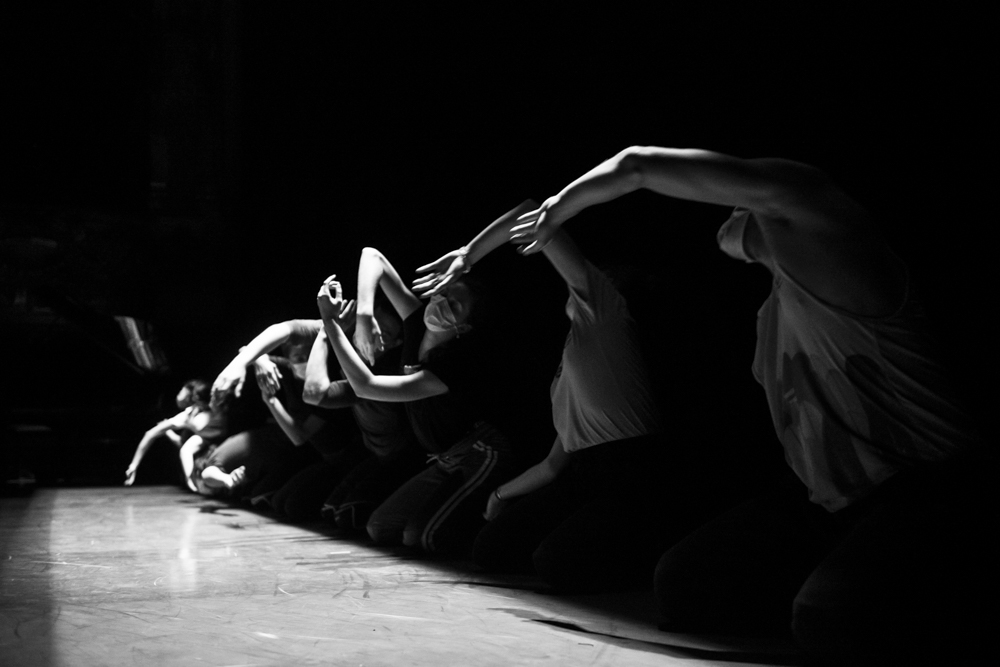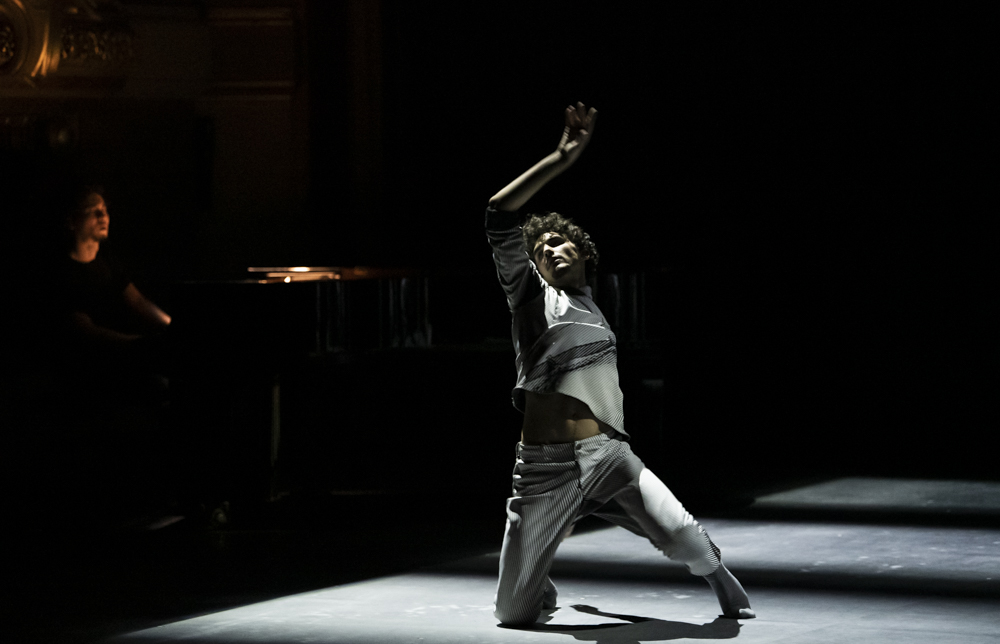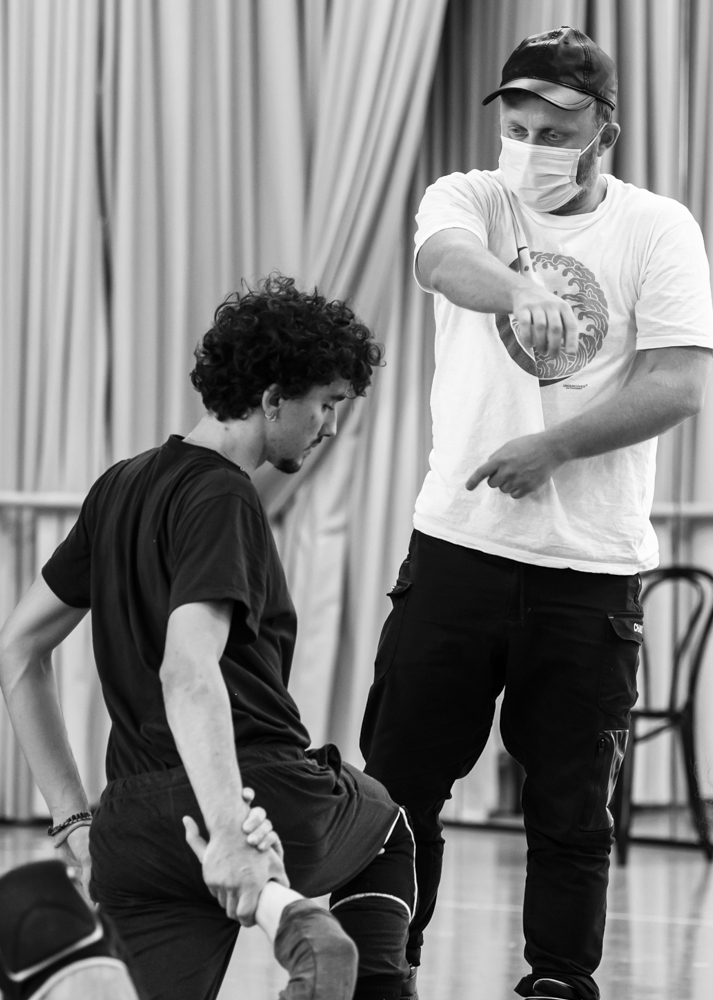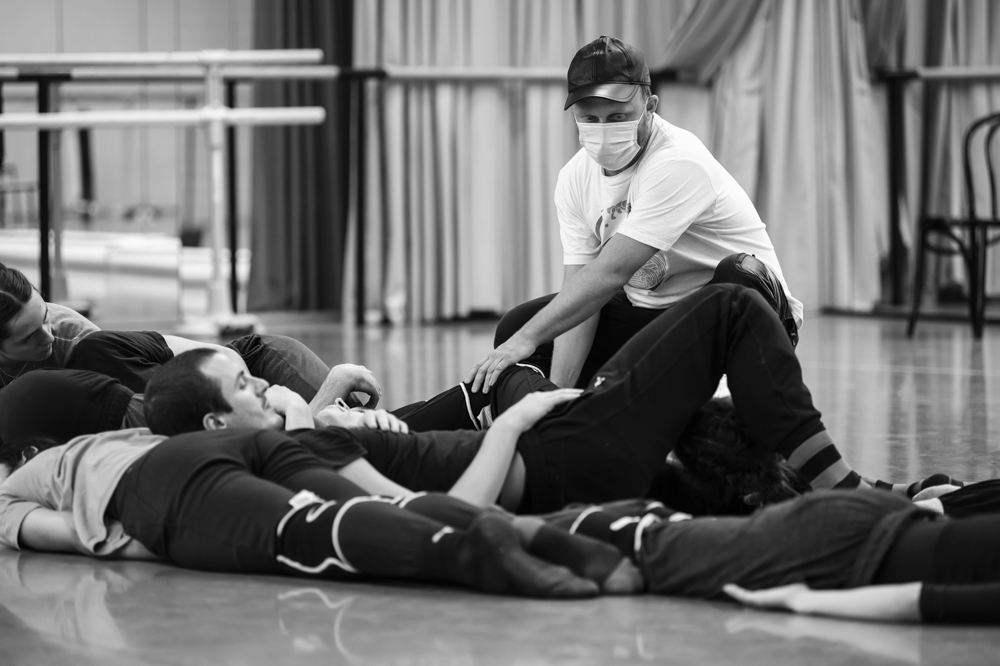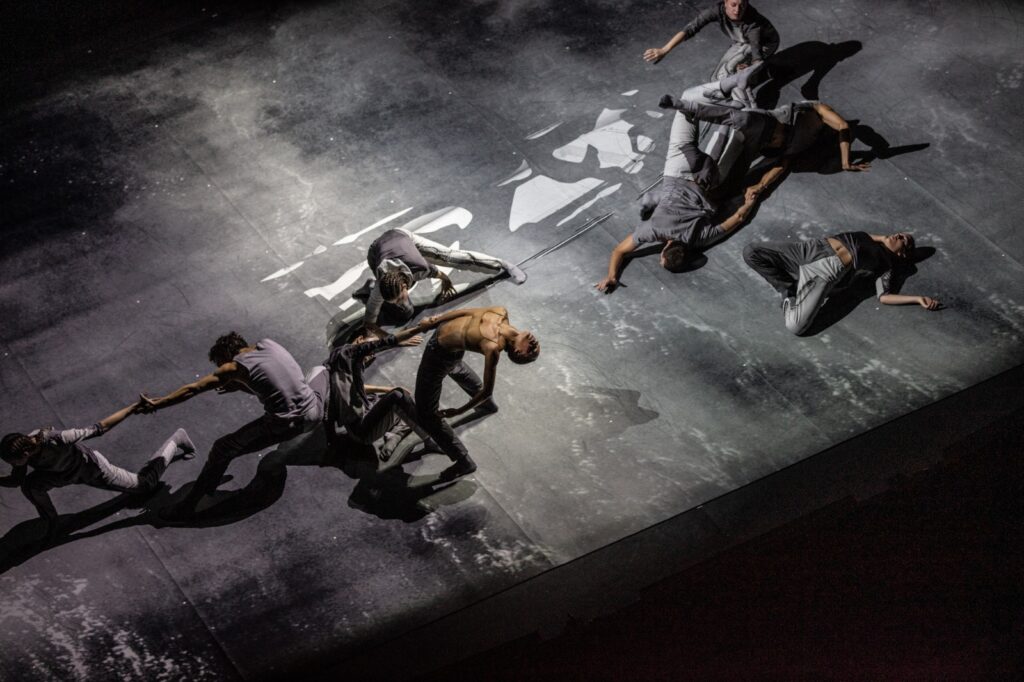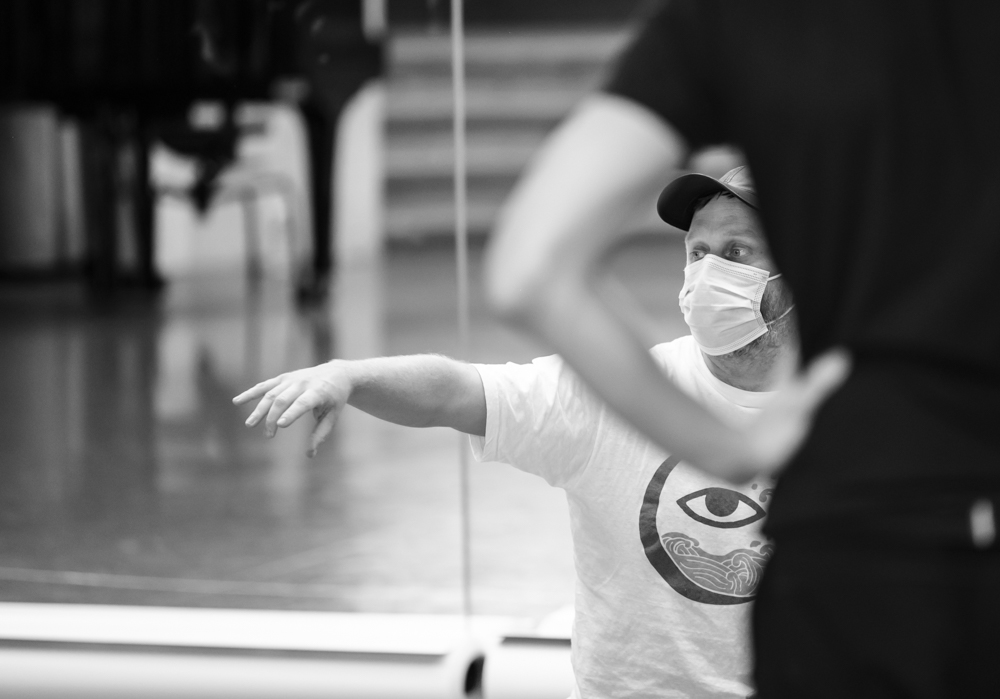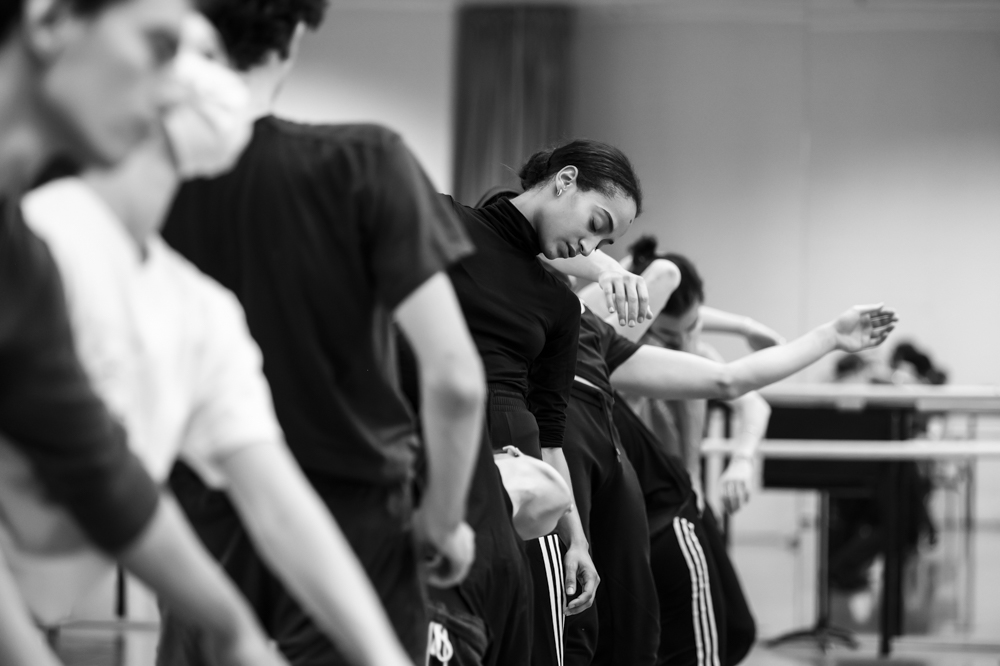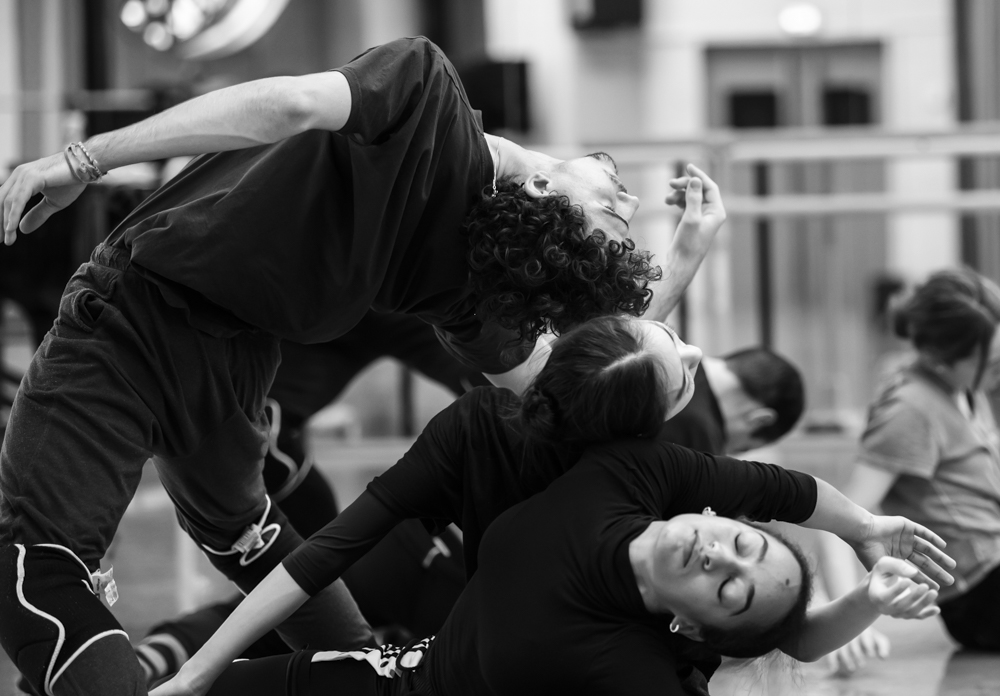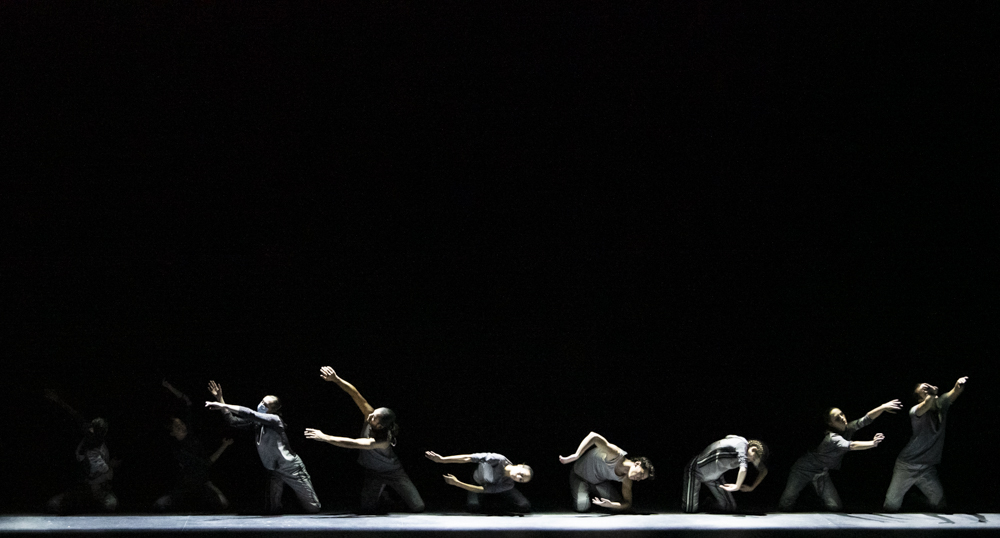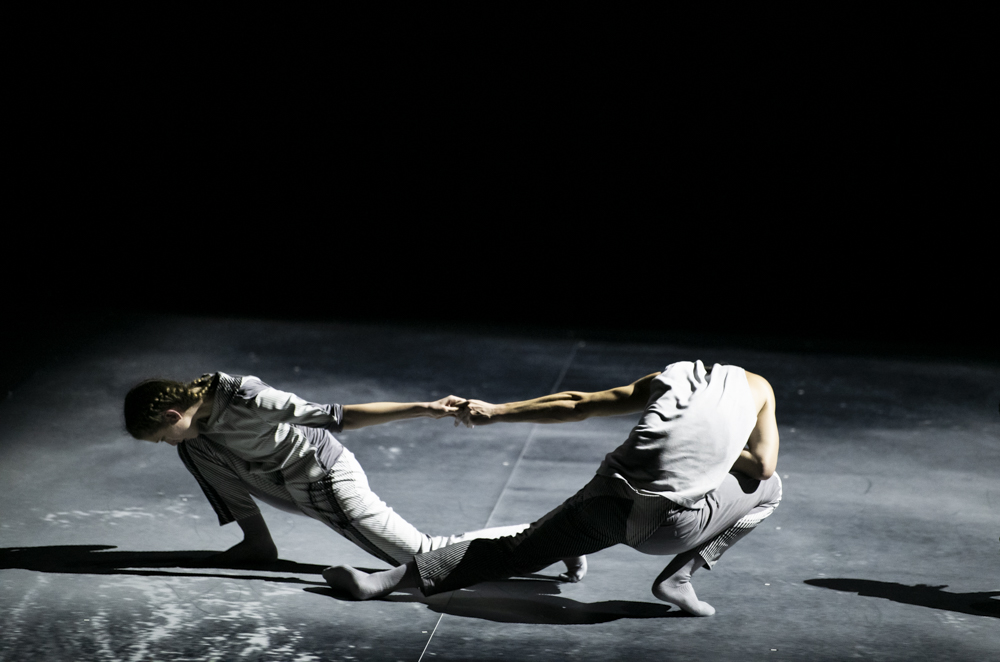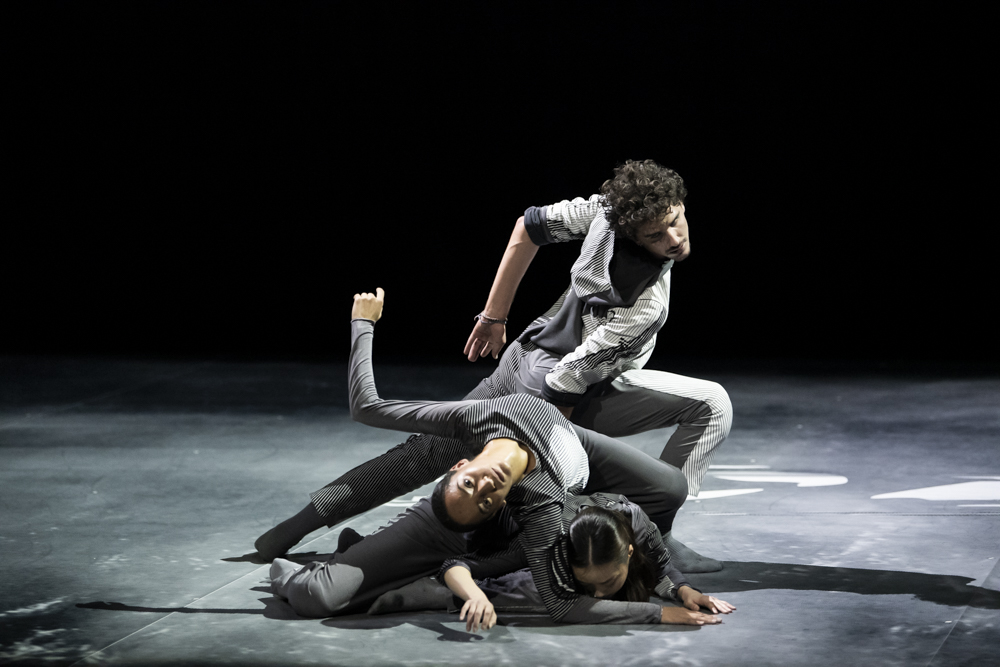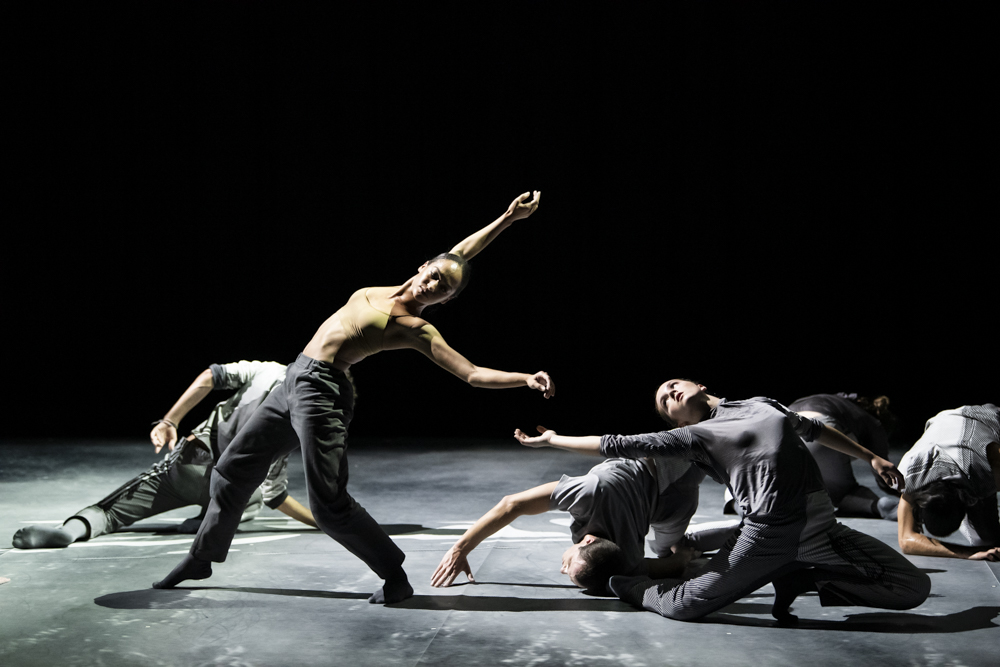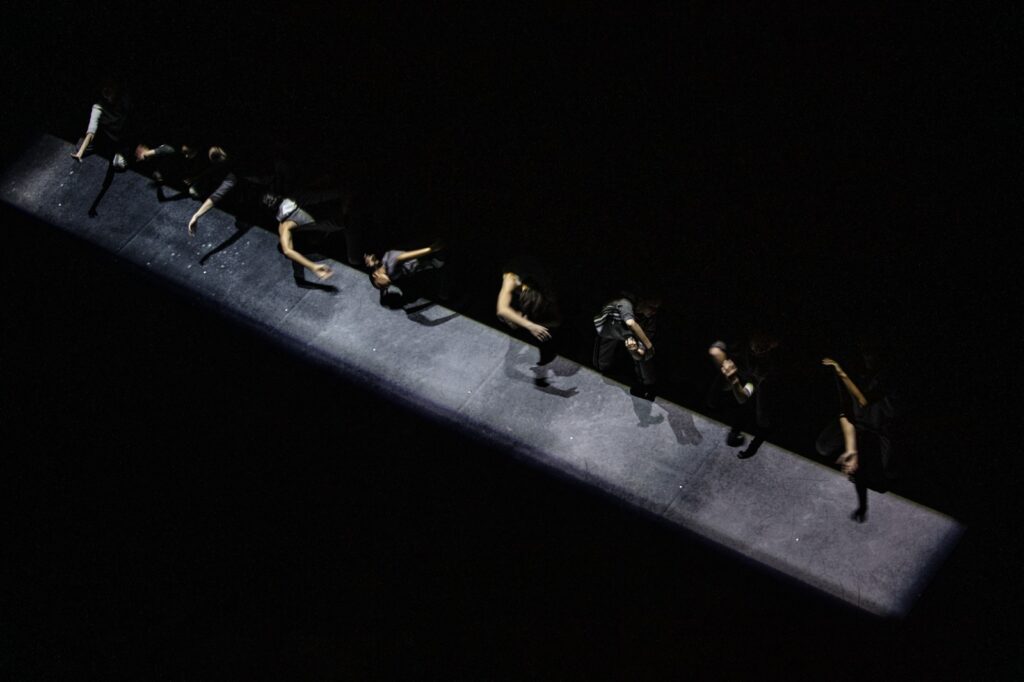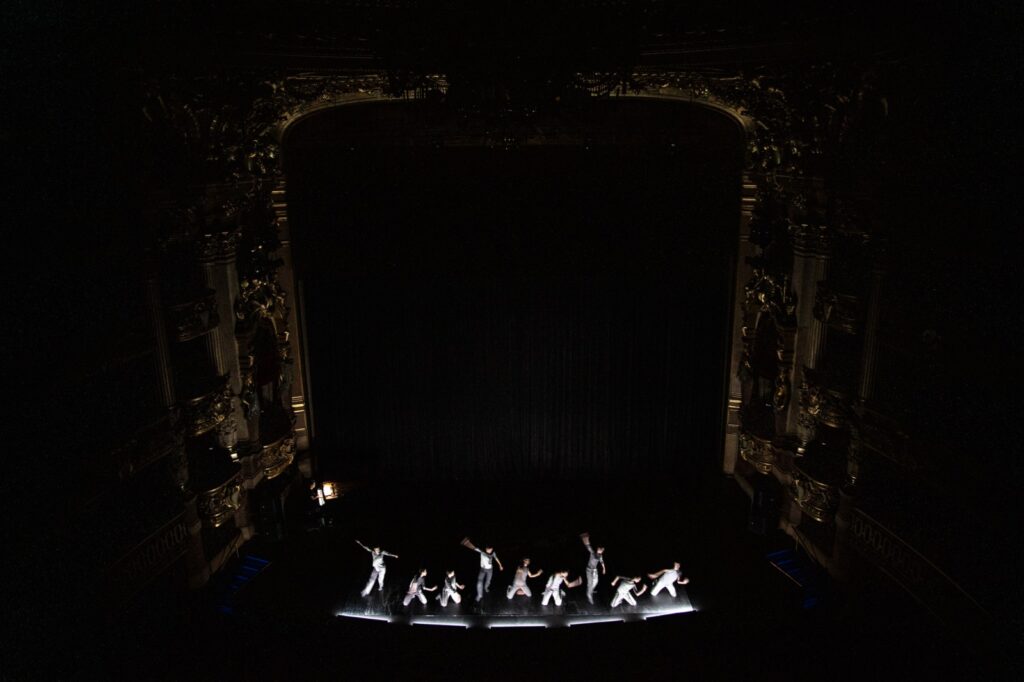 Press
Created during the tumult of the second confinement, this choreography is inspired by the movement of waves. Everything here is fluid…a magnificent ballet…

Philippe Noisette, Les Échos
Credits
Choreography : Damien Jalet
Associate choreographer : Aimilios Arapoglou
Set and costumes : Jr
Live music and original composition : Koki Nakano
Additional music by Olafur Arnalds and Nils Frahm
Dancers : Letizia Galloni, Alexandre Gasse, Takeru Coste, Heloise Bourdon, Pablo Legasa, Juliette Hilaire, Hohyun Kang, Clémence Gross, Jeremy Loup Quer, Appoline Anquetil
Lights by Fabiana Piccioli
Credits photos : JR, Julien Benhamou
Read more