Yama
A full evening creation for 8 dancers of the Scottish dance theater, Yama (mountain in Japanese ) is a mysterious and visceral metaphor of collective ascension.
Mountains have been worshipped since the beginning of time, and in numerous cultures believed to be a place of transcendence, a gateway between worlds. YAMA (translated as mountain in Japanese) finds it's source of inspiration in different pagan and animalistic rituals. In particular those practiced by the Yamabushi's, the Japanese ascetic monks still practicing today in the sacred mountains of Tohoku, the region most devastated by the Tsunami and the nuclear catastrophe of 2011. The Yamabushi's "those who live on the mountain", believe that the mountain is a mother, a womb from which you emerge, and which you return to when you die.
Yama is a piece traversing in transformative energy. Staged on an abstract geometric form created by American artist Jim Hodges, suggesting an ant's nest, a volcanic crater, or even a medicine wheel. The form is pierced by a mysterious passage hole, and oscillates between both a moving sculpture and a ceremony. The haunting score by Winter Family underlines the light and dark oppositions that generate the dancers movements. The costumes of Jean Paul Lespagnard reinvent pagan fertility rites costumes, by incorporating original goat hair used in Balinese Theater. Blurring the thin lines between human boundaries and the vegetal and animal world, while simultaneously reinforcing mans vital need to rise. Yama is a mysterious and visceral metaphor of collective ascension.
Created for The Scottish Dance Theater, which premiered February 2014 in Dundee, Scotland.
Yama was listed best dance piece of the year 2018 by Le Figaro .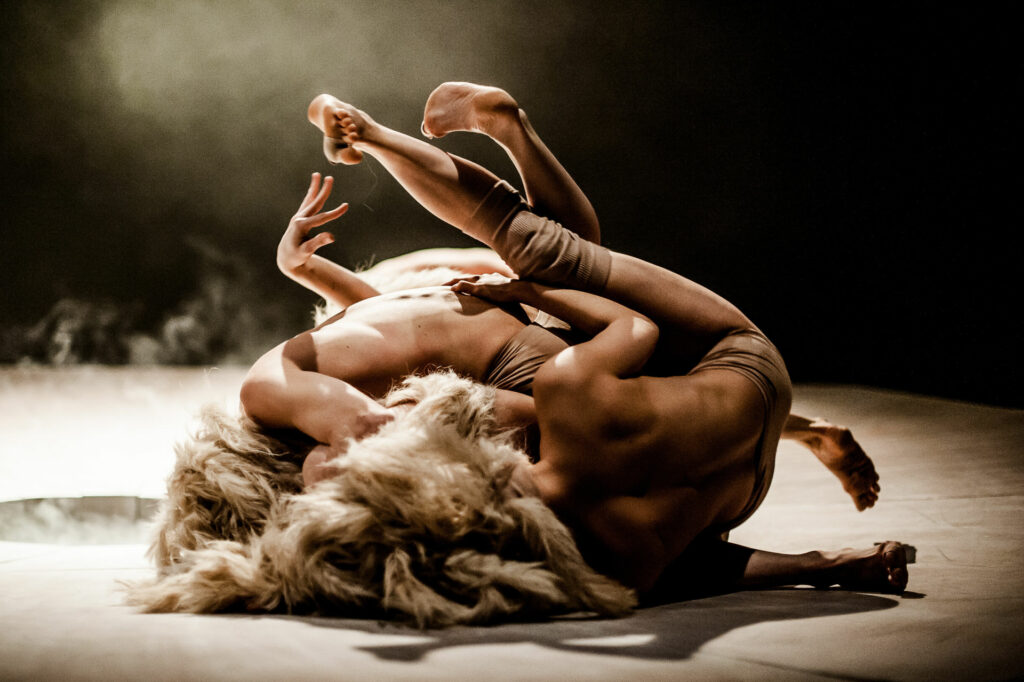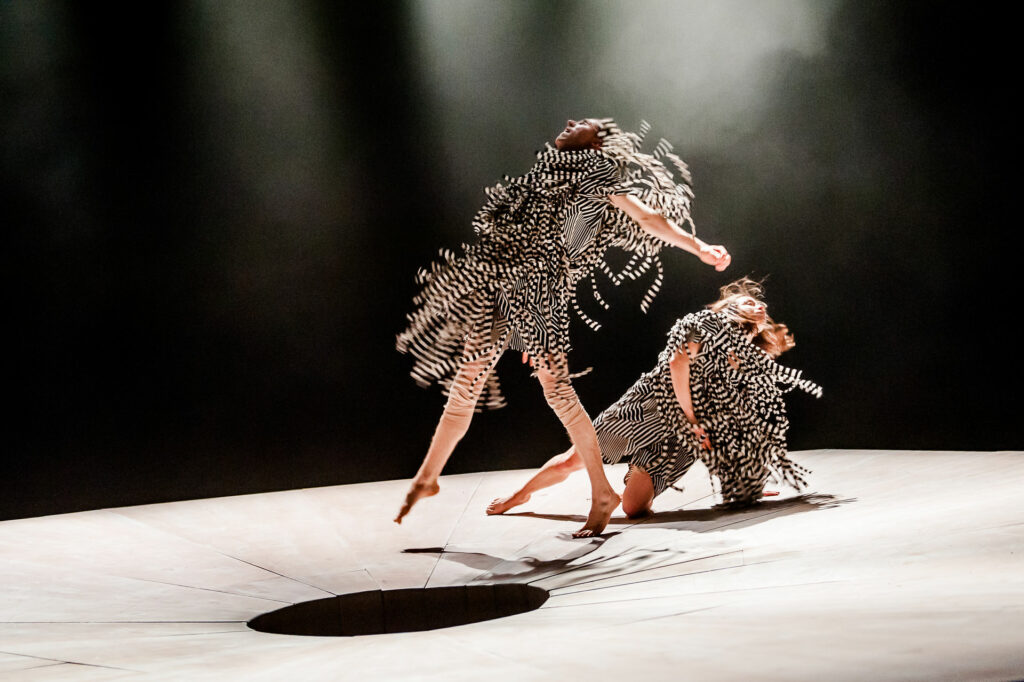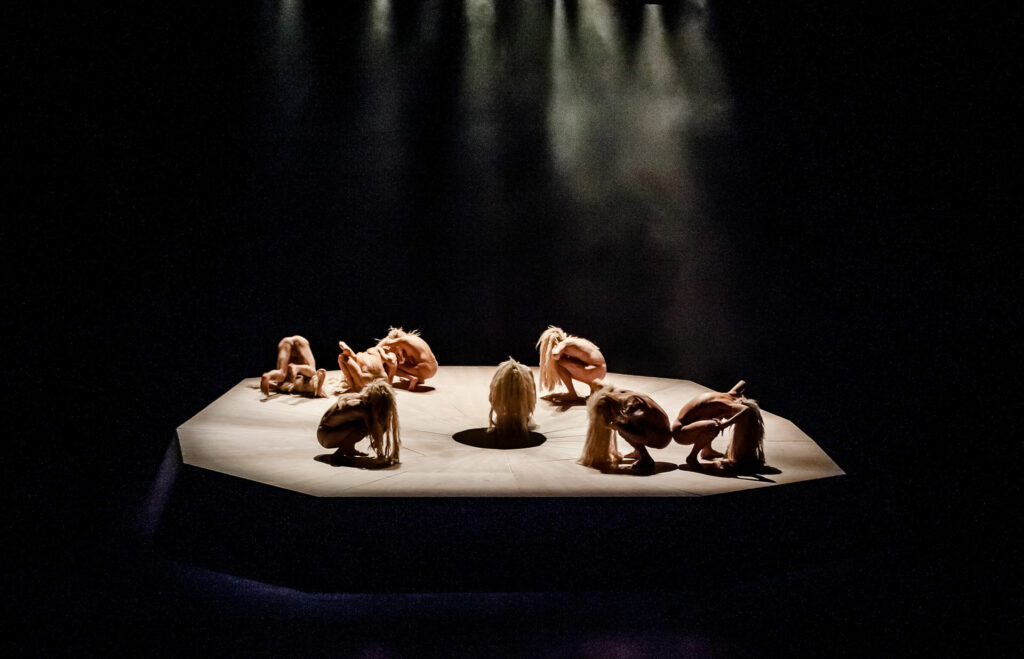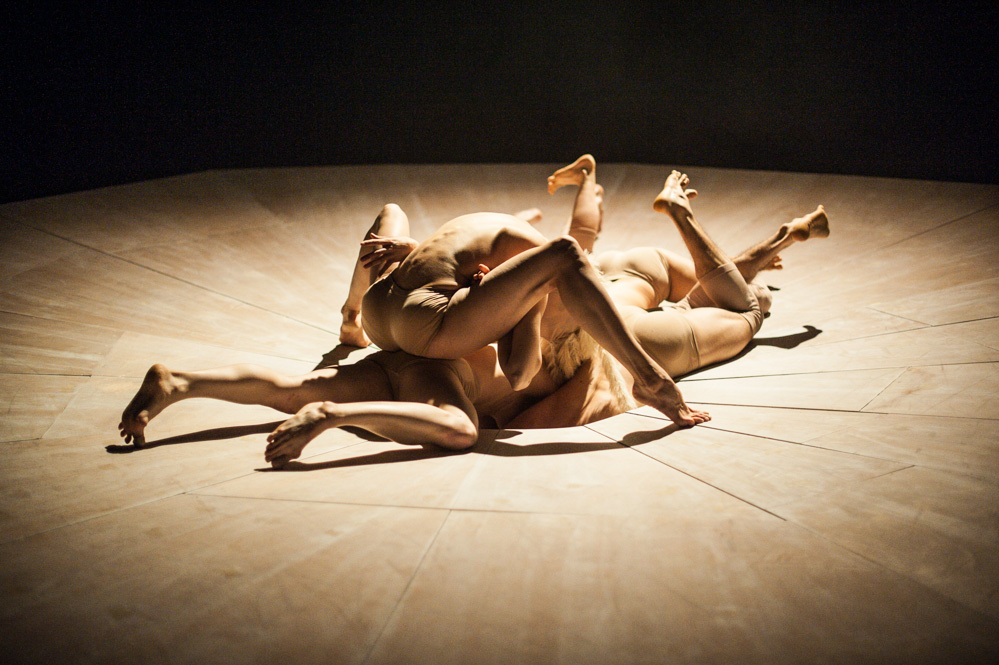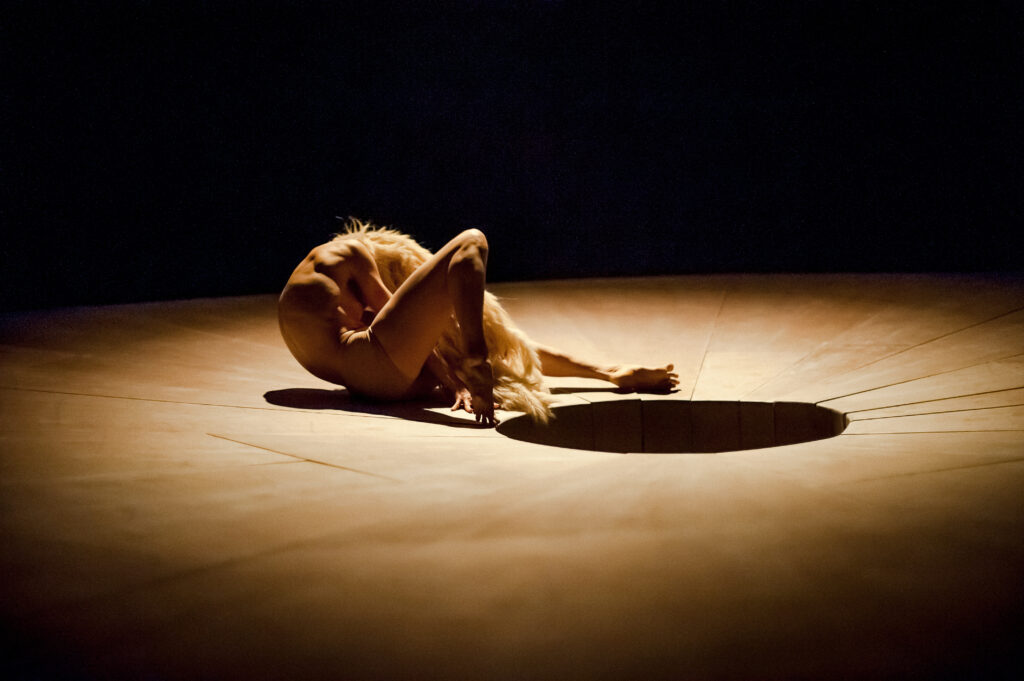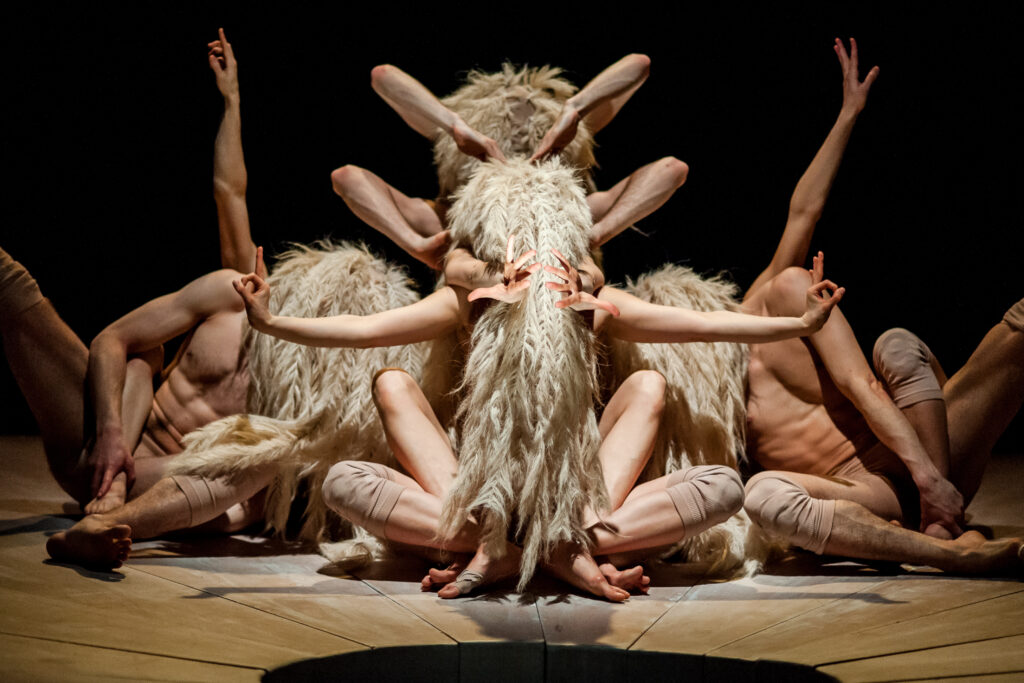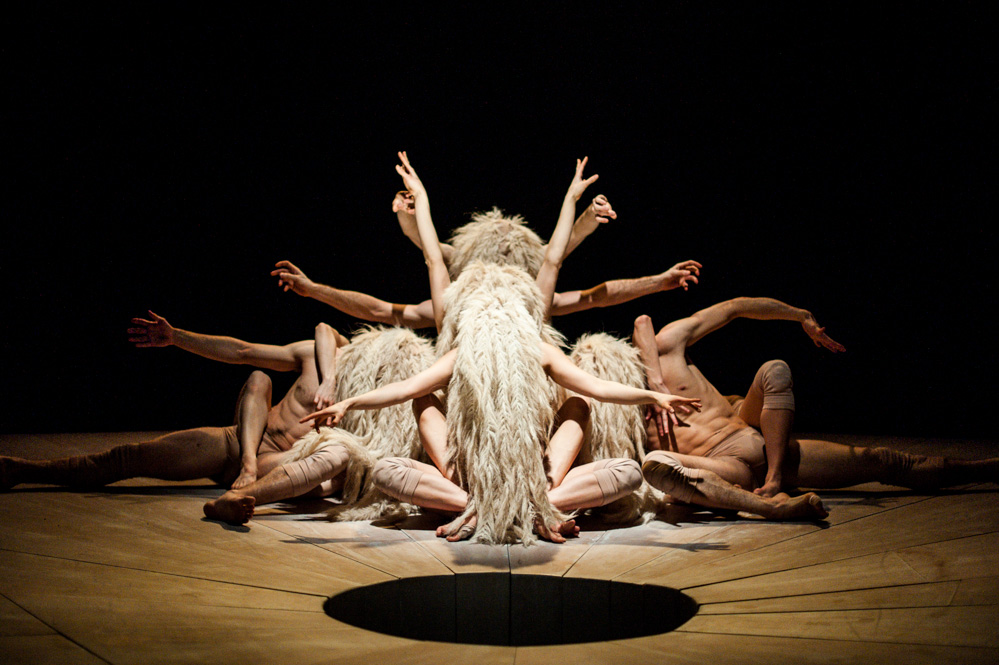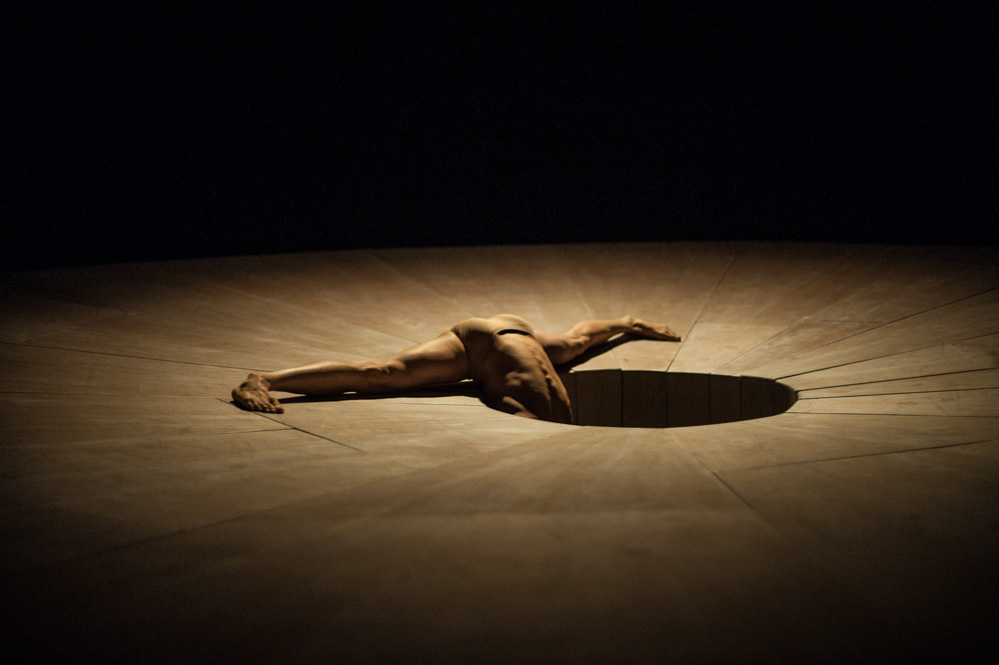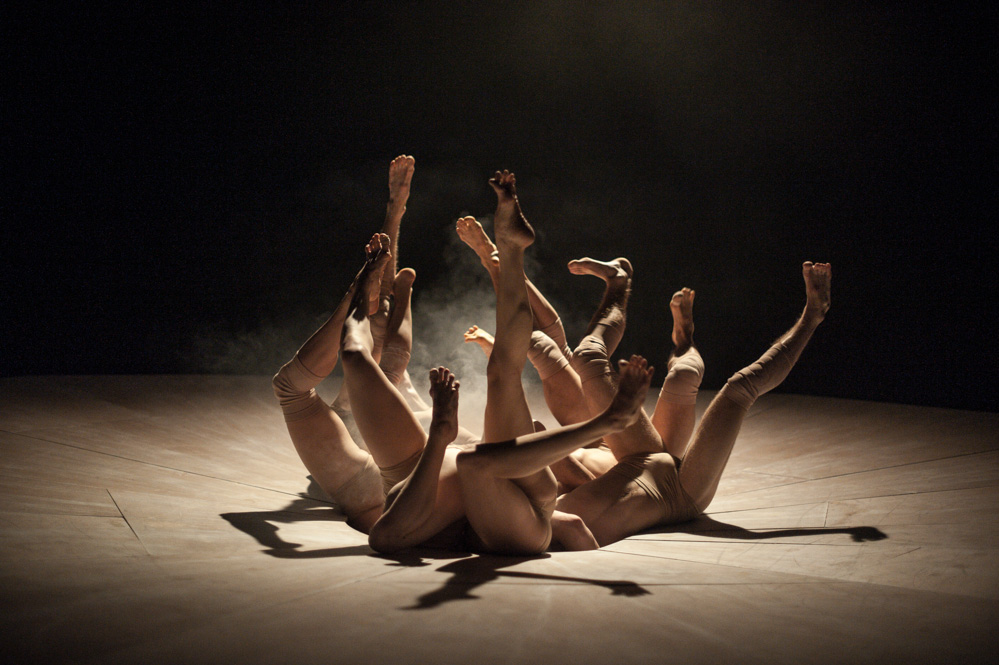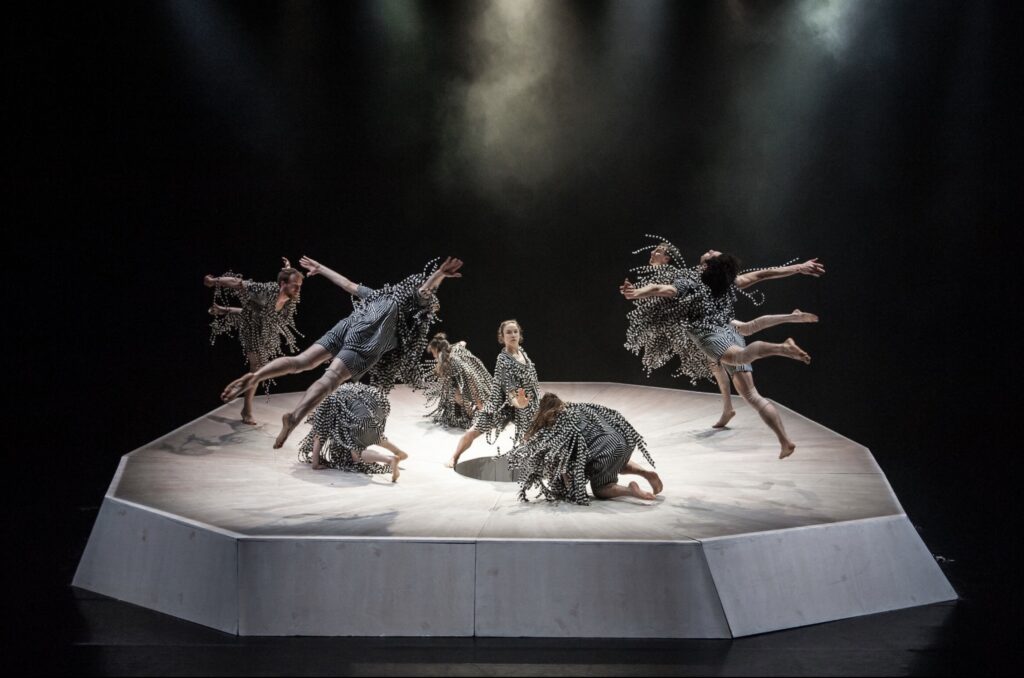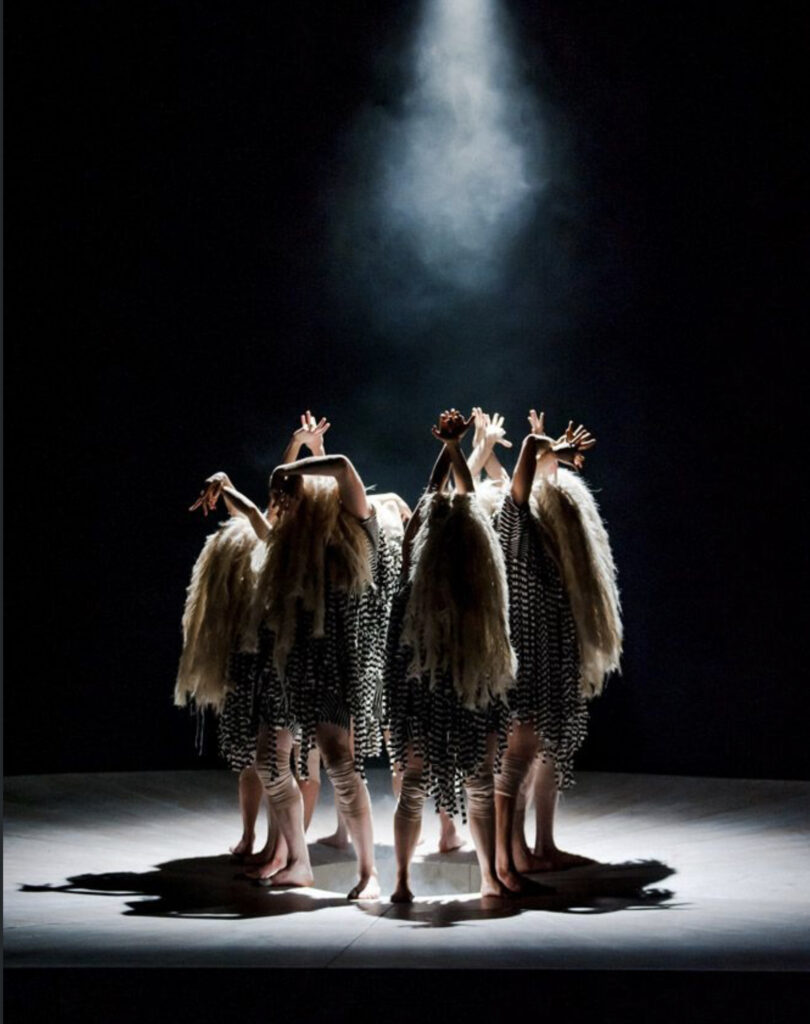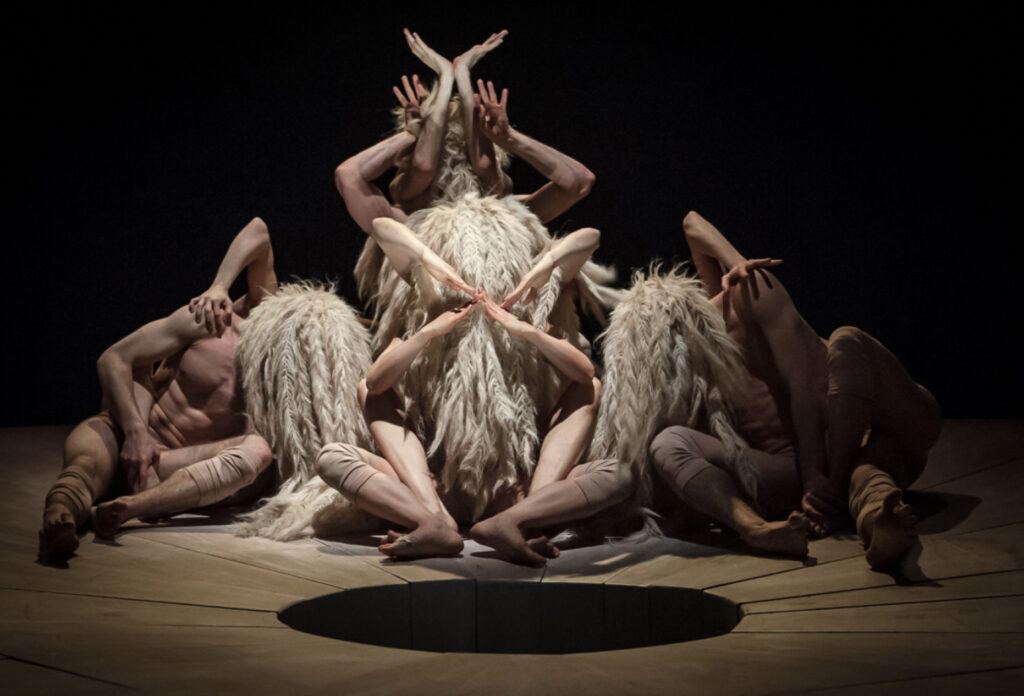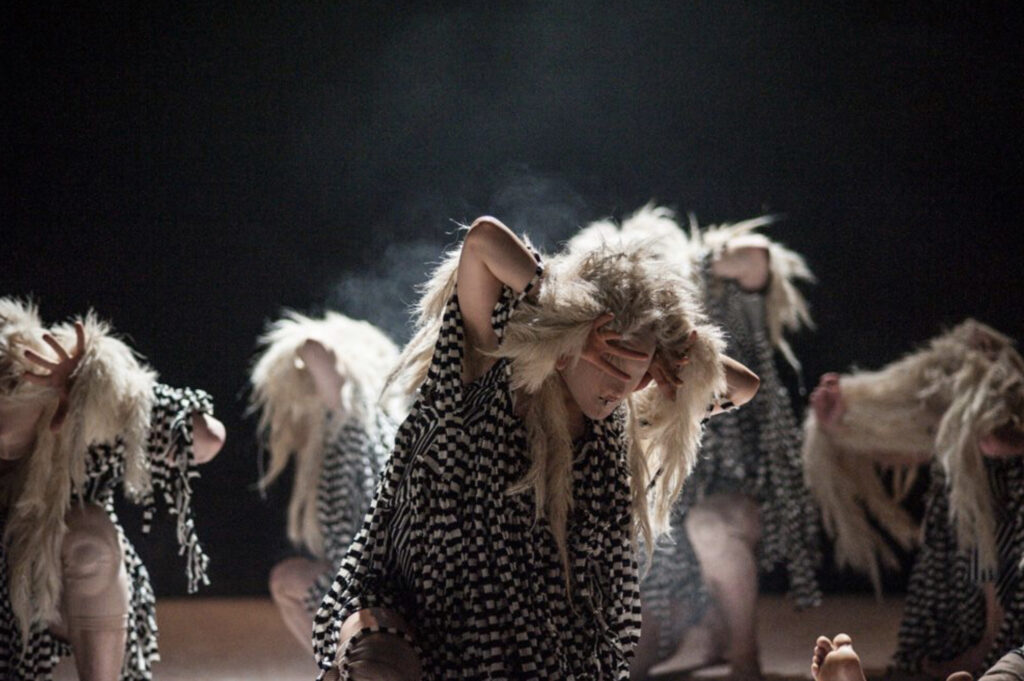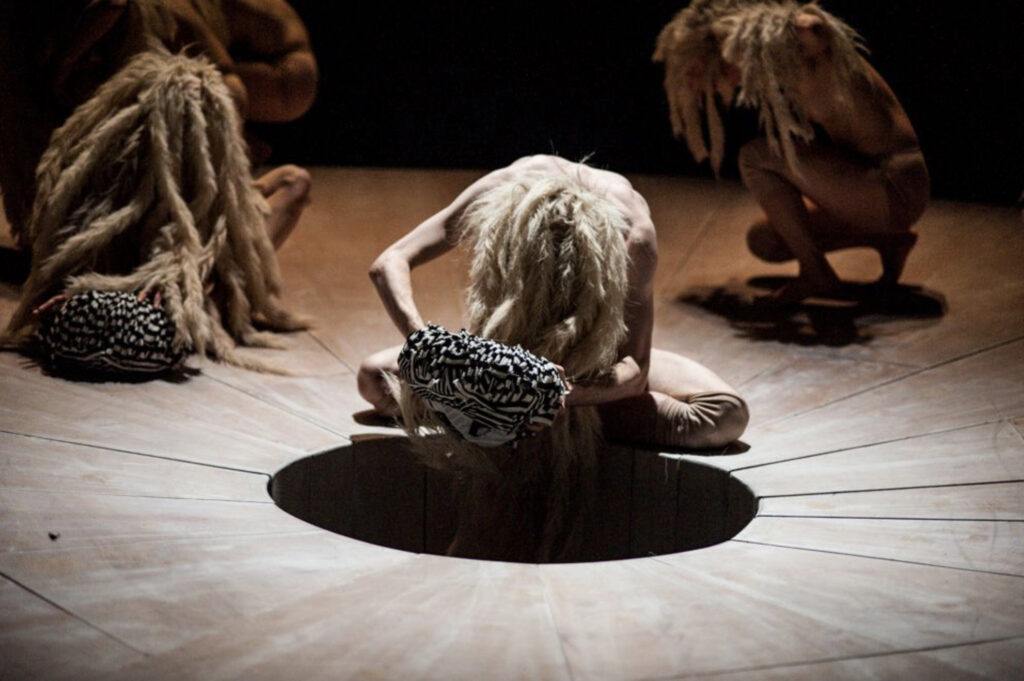 Press
Imagination left run riot …tight and full blooded.. . the otherworldly atmosphere brilliantly rendered by Jalet and his dancers is made even more unsettling by Winter Family's angular original soundtrack.

The Times
Yama looks like nothing else I've seen. Created by Belgian-French choreographer Damien Jalet for Scottish Dance Theatre, it's an intensely atmospheric work that speaks to senses and instincts, and is built on rhythm, texture and a distinct visual identity.

Evening standard
YAMA is a show that needs to be experienced – absorbed – rather than just watched.
YAMA is an extraordinary piece of dance theatre. It fearlessly follows its own unconventional path and somehow delivers fascinating layers of mysteriousness with mountain-clear clarity. You just have to let it happen. It's a beautiful journey and a wonderful world.

The reviews hub
Yama, created by French/Belgian choreographer Damien Jalet, is an extraordinarily clever work with each theatrical element perfectly balanced; the result is a piece of mesmerising brilliance

The Skinny
Painstakingly-slow and barely evolving into what could comfortably be described as dancing, YAMA was mesmerising, distinctive, gorgeously-designed and deeply pleasurable.

Method of Dance (Best of the year 2016)
Yama is an awe-inspiring piece that gathers energy as it grows, and calls on the things that make us human, from echoes of shamanic strangeness to the sense of a city blinking and whirring. It's a piece that without doubt owes as much to design (Jean-Paul Lespagnard's costumes in particular) as to Jalet's fascinating choreography, and the interaction between the two is at the core of its resonance….Yama leaves its tingle and stain under the skin, like a memory both startling and full of recognition.

Dancetabs
Magnificent

Der Frankfurter Allgemein
Video
Credits
Choreographer: Damien Jalet
Rehearsal Director: Jori Kerremans
Assistant: Meytal Blanaru, Aimilios Arapogiou
Set Design: Jim Hodges
Lighting Design: Emma Jones
Costume Design: Jean-Paul Lespagnard
Costume Design Assistant: Lea Capisano
Music: Winter Family
Additional Rhythms: Gabriele Miracle
Dancers: Matthew Robinson, Naomi Murray, Fhunyue Gao, Eve Ganneau, Lewis Wilkins, Manon Greiner, Francesco Ferrari, Arthur Grabarczyk
Photography : Brian Hartley